10 Easy Ways to Get Your 5 a Day!
Most of us know that we should be aiming for 5 portions of fruit and veg a day, yet so many people struggle to achieve it.
Fruits and vegetables can be a delicious part of any meal and they are packed with nutrients that keep us healthy, including vitamins, minerals, phytonutrients and fibre.
If you find it hard to fit fruit and veg into your diet, here are my top 10 tips for reaching your 5 a day (don't forget frozen and tinned fruit and veg count too)!
1. Start your day with a portion of fruit
If you enjoy a sweet breakfast of pancakes, cereal, yoghurt or porridge, add a portion of fruit so you can start your day off with a dose of nutrients.
My favourite fruity breakfast toppers include:
A handful of fresh berries (strawberries, raspberries and blueberries)
Sliced banana
Fruit compote (apple or berry)
Sliced tropical fruits (such as mango and pineapple)
Pomegranate
Feeling more adventurous? Why not try my Carrot Cake Style Oat Pancakes to get a bonus portion of veg in the morning? This is a delicious recipe with hidden veggies that even fussy children won't notice!
If you like your breakfast on the go, keep fruits such as apples and pears in your fruit bowl so you can grab one on your way out.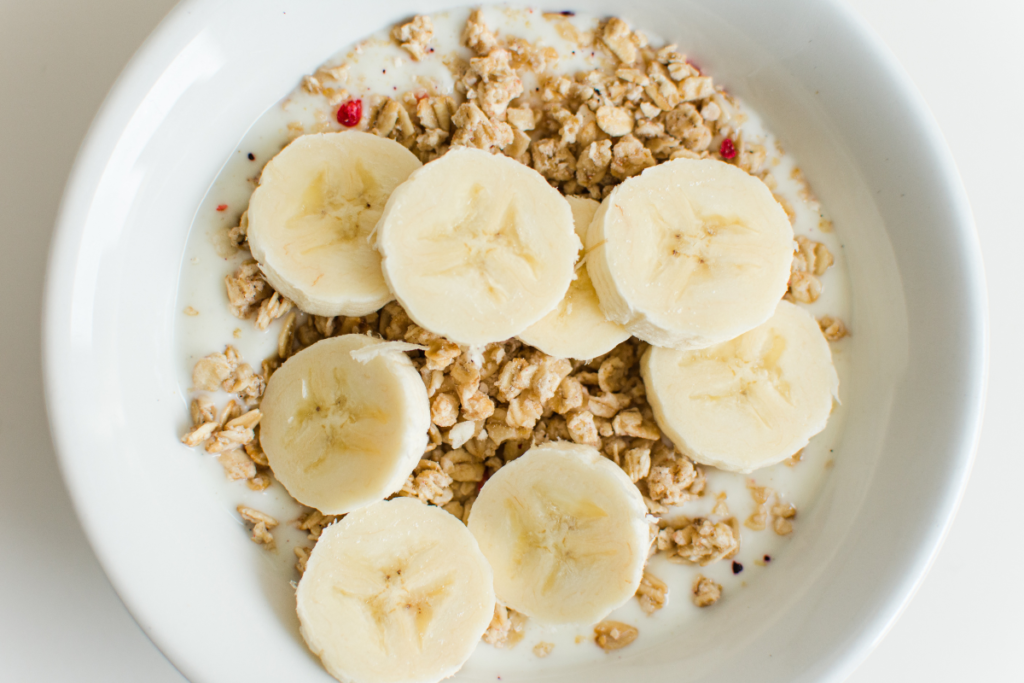 2. Serve extra veggies with dinner
Serving a delicious side salad alongside a meal is a great way to get more veg into your diet.
My Orzo Salad is a winner in my house – it's also a tasty lunchbox meal too!
I like to make up a batch of salad at the beginning of the week, so I can easily grab it from the fridge to serve at the dinner table.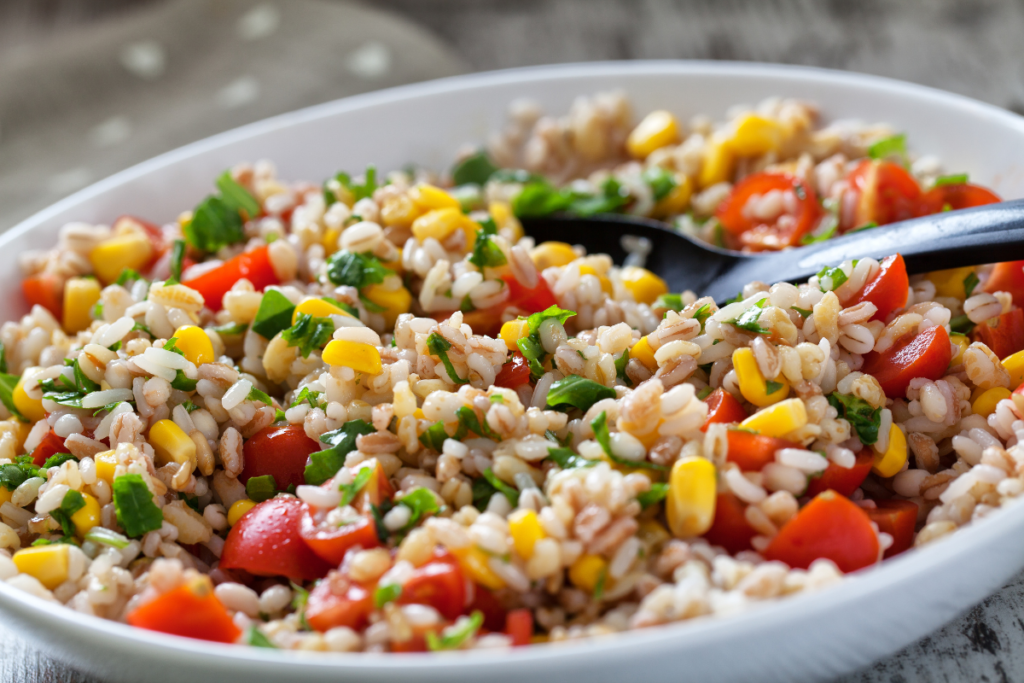 3. Snack on fruit and veg-based dips
Homemade fruit or veg-based dips such as guacamole and salsa make a delicious snack when served alongside tortilla chips or pitta.
If you want to get even more veg in, why not pair these dips with some carrot sticks, sliced cucumber and celery? You could easily get around 3 of your 5 a day in just one sitting!
As well as guacamole and salsa, my favourite dips to have as a snack include: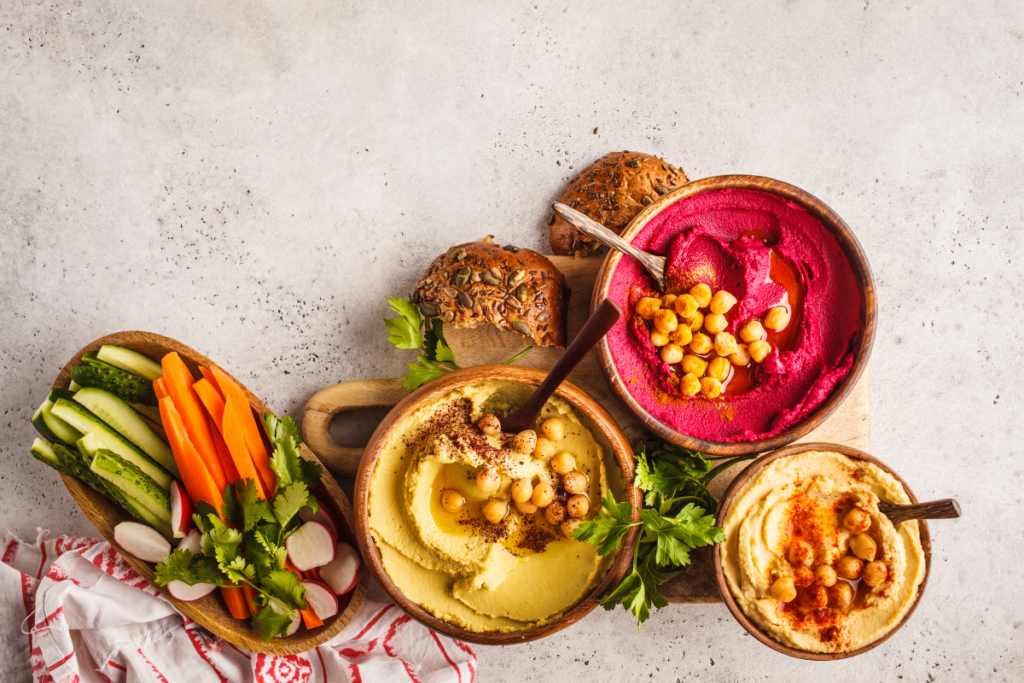 4. Make a trail mix
Trail mix is a tasty snack option that can help you get in your 5-a-day whilst on the go.
You can make a trail mix at home with dried fruit and other nutrient-dense foods:
Dried apricots*
Raisins*
Dried cranberries*
Mixed unsalted nuts
Seeds
Dark chocolate
*30g of dried fruit counts as 1 of your 5 a day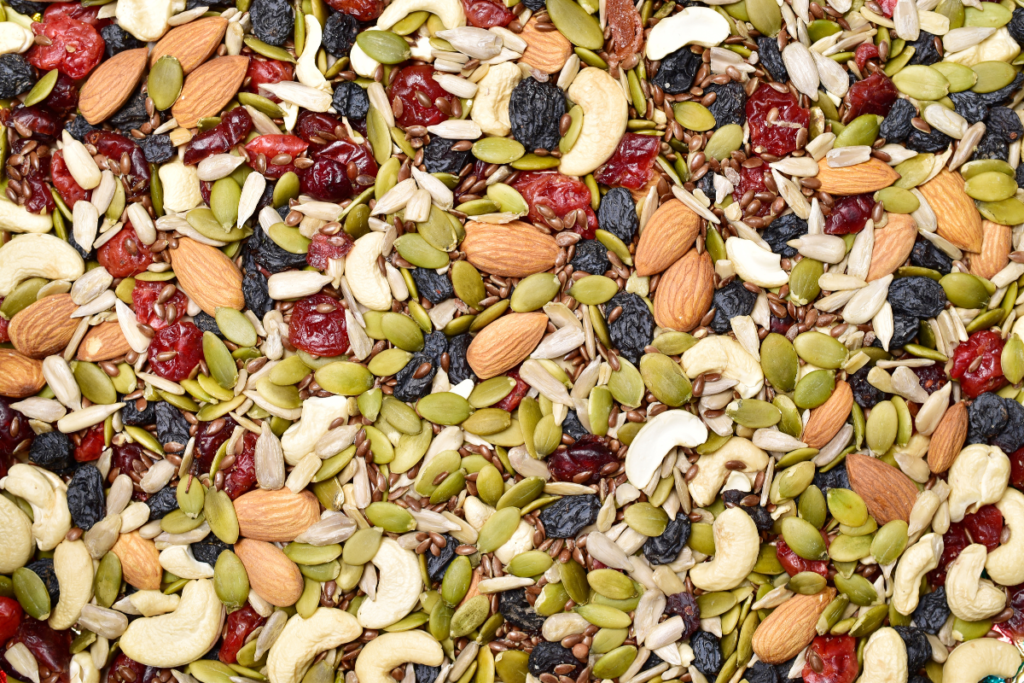 5. Veg-up your sandwiches
If you're looking for ways to get extra portions of veg into your diet without snacking on carrot sticks, try adding veg to foods you already enjoy eating.
For example, if you typically have quite a plain sandwich, bagel or wrap at lunchtime, you could mix things up and add a portion of your favourite salad leaves or a few slices of tomato.
Of course, you can try and pack in as many vegetables as you can – but for anyone who is a bit more veg-cautious, try adding 1 portion to start with and then add more as you get used to it.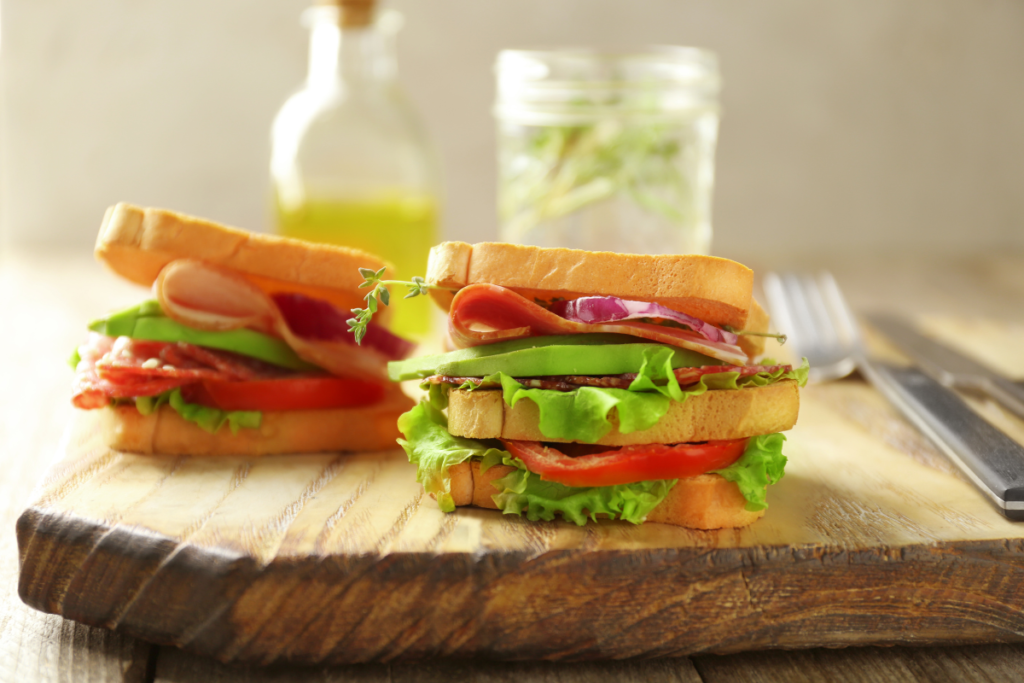 6. Make your own sauces
Did you know that tinned tomatoes count as 1 of your 5-a-day?
Making your own tomato-based sauces with tinned tomatoes is a great way to get in more fruit and veg.
So, next time you're making spaghetti Bolognese, chilli or curry, set aside the jarred sauces and make your own. Not only do homemade sauces contain less sugar and salt, but you can flavour them how you like and they often work out a lot cheaper per person.
If you wanted to go a step further, you could even blend up vegetables into the sauce to get bonus portions of veg – you won't even notice them!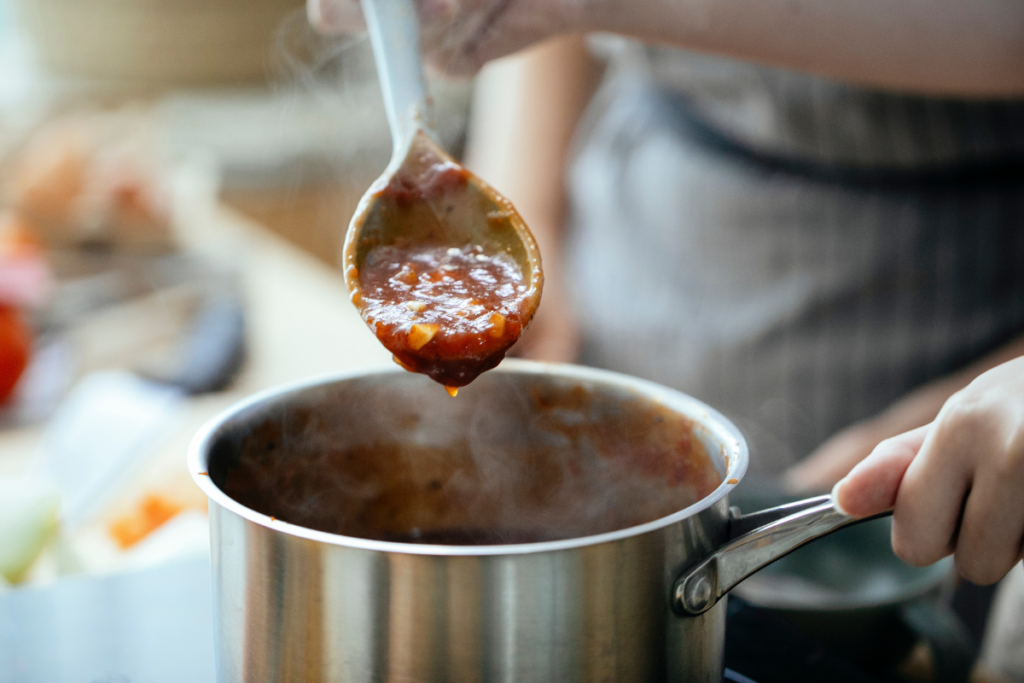 7. Keep your fruit bowl stocked and in sight
Wherever you spend a lot of time, whether it be in your office or in your kitchen, make sure you keep a stocked fruit bowl around.
This will make it a lot easier to grab a piece of fruit when you're feeling peckish.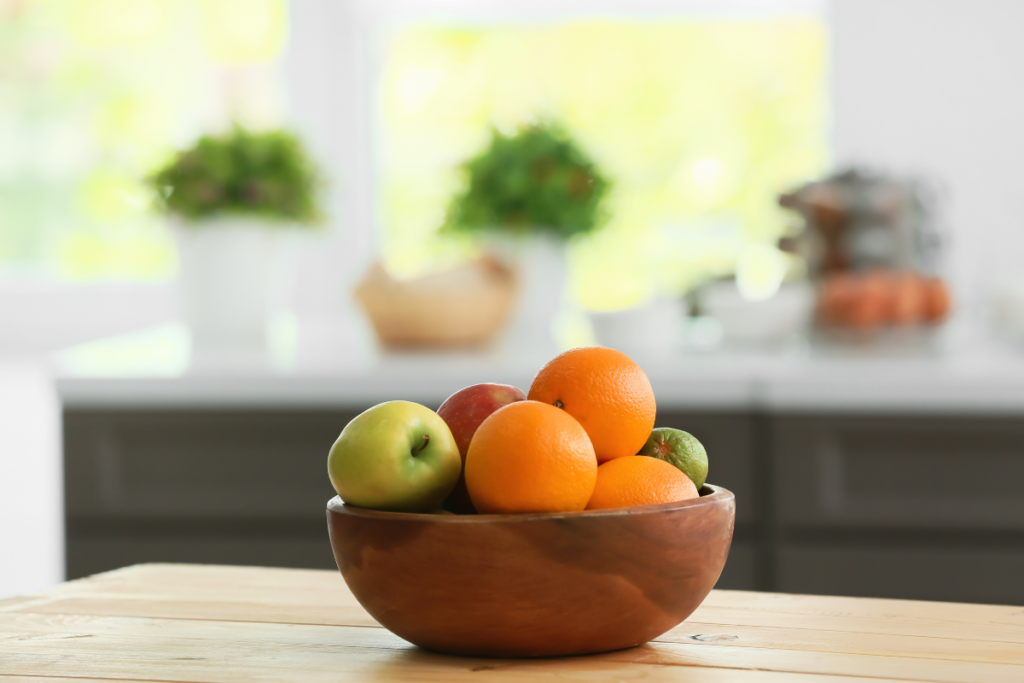 8. Legumes count!
It might surprise you that legumes such as beans, lentils and chickpeas count towards your 5-a-day (though they only count once a day).
Legumes are packed full of fibre and are a source of protein, so they're a great addition to any meal. Plus, they're very affordable!
I like to add lentils, beans and chickpeas to Bolognese, lasagne, curries, chilli and stews. If you're not keen on having a completely meat-free meal, you can just take out half the amount of meat you'd usually have a swap this for legumes.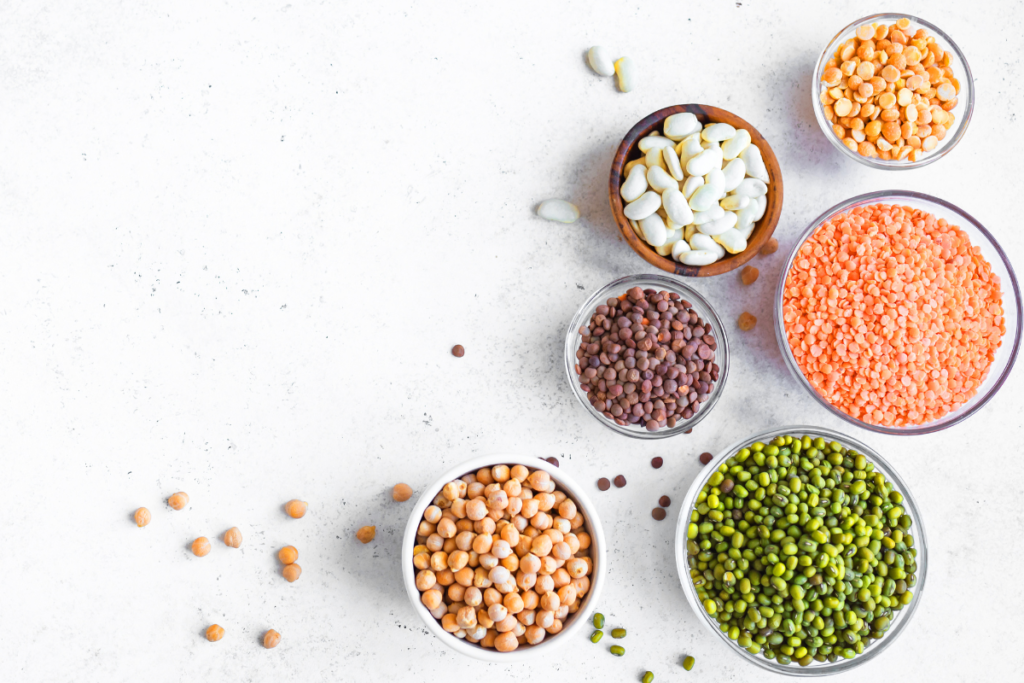 9. Top your toast
Spruce up your simple slice of toast with a portion of your 5-a-day for extra fibre and micronutrients.
Here are 5 delicious toast toppers that count towards 1 of your 5-a-day:
Mashed avocado
Grilled tomatoes
Garlic mushrooms
Baked beans
Sliced banana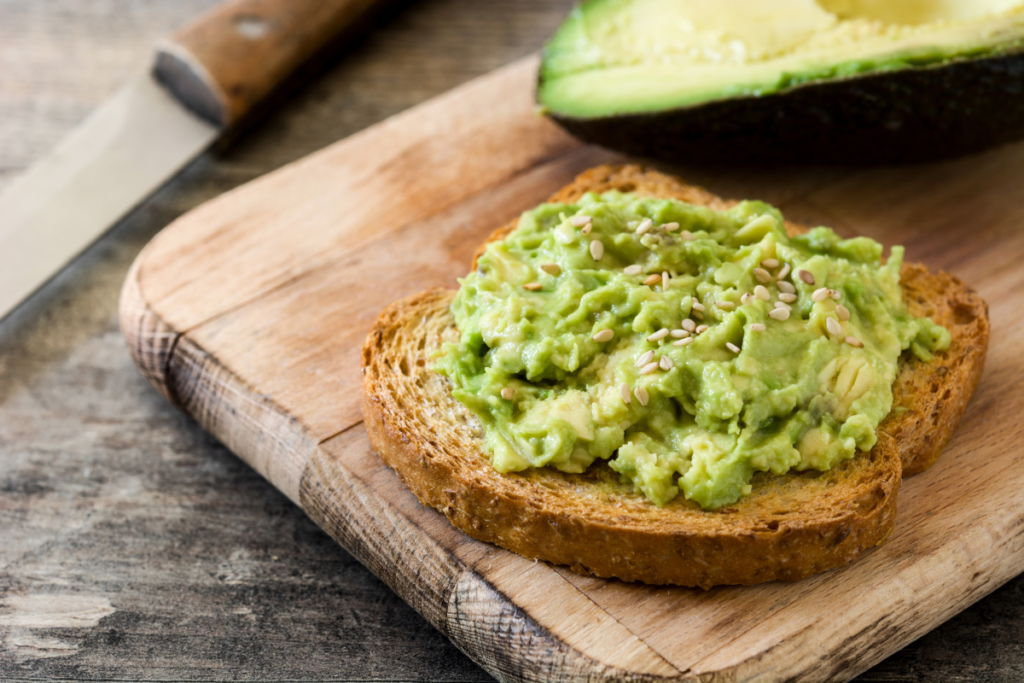 10. Mix up your chips
Chips are delicious, but did you know that regular white potatoes don't count towards one of your 5-a-day?
The good news is that sweet potatoes DO count. So, if you love your chips, try mixing things up and make some homemade sweet potato ones instead.
Just like regular potatoes, sweet potato is extremely versatile and is great for mashing or baking.
If you don't have much of a sweet tooth, you can always try making a mash from half regular potato and half sweet potato. It will taste just as good and have a greater variety of nutrients.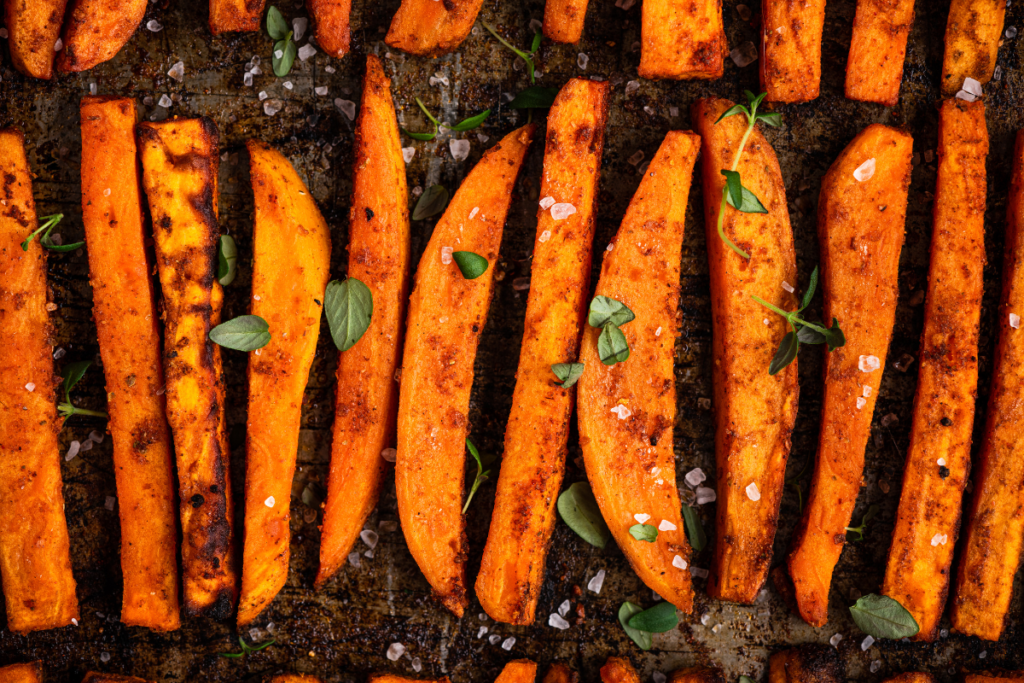 My FREE 5-a-day Guide and Portion Tracker
Are you up for the 5-a-day challenge?
Download my free 5-a-day guide and portion tracker to see if you can get all 35 portions of fruit and veg in one week.
This guide includes:
An overview of what counts as a portion of your 5-a-day
Top tips to reach your 5-a-day
My easy-to-use portion tracker
Use the hashtag #TNC5adaychallenge on social media to share your progress!