Food Storage Guide: How to Keep Your Food Fresh and Safe to Eat
This week is Food Safety week, so I wanted to share some top tips on how to store food safely.
Storing food correctly is important for ensuring that the food you buy stays fresher for longer and stays safe to eat. This will not only reduce your food waste and help you save money, but it will also reduce your risk of food poisoning.
If you're uncertain about how or where to store your food, I have compiled this mini guide of top tips to help you ensure your food is fresh and safe to eat.
Fridge
It might be tempting to throw everything into your fridge after a big food shop (I've definitely been guilty of this!) but taking a little bit of time to correctly store foods in your fridge (without the chaos) can help keep food fresh and maximise their life.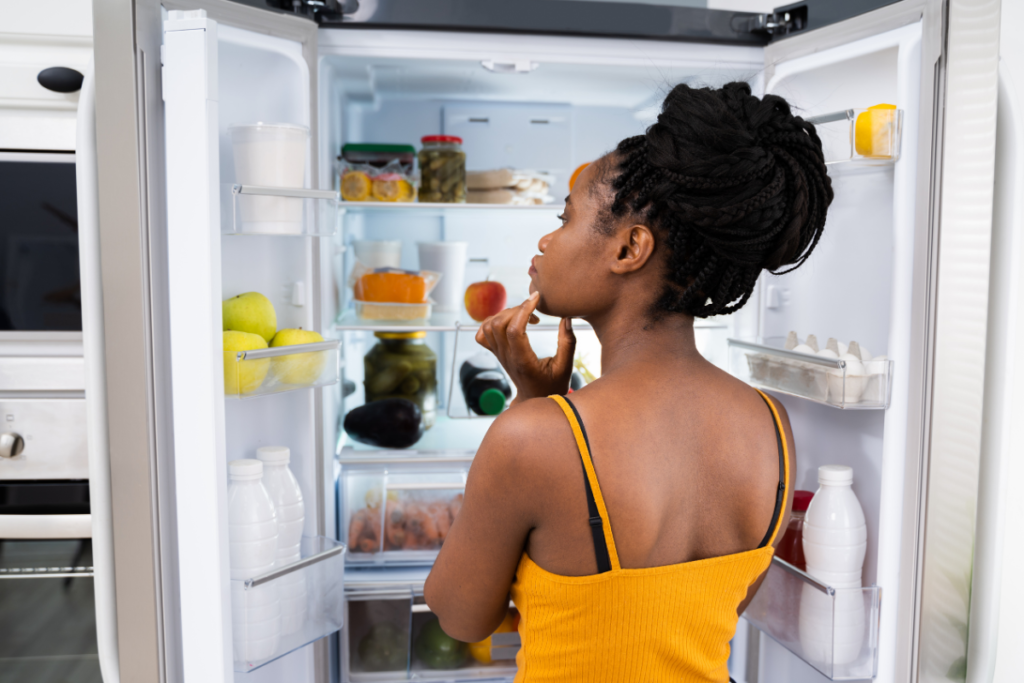 Temperature
First things first – it's important to check the temperature of your fridge. It should be below 5°C as this slows down the growth of bacteria and keeps food fresher for longer.
If you want to keep your fridge cool, NEVER put warm or hot food in the fridge. This will cause your fridge temperature to rise, which could end up spoiling your food (and possibly result in food poisoning). Instead, wait until your food has cooled to room temperature, then put it straight in the fridge.
Overfilling your fridge will also cause the temperature to increase, so make sure you're regularly doing a fridge clean out and be mindful of how much food you're buying that needs refrigeration.
Storing Foods
When it comes to storing foods correctly, always check the label for instructions on how the food should be stored. If you're a ketchup-in-the-cupboard person, you might be surprised to hear that condiments should be kept in the fridge once opened. The same goes for jam and other condiments.
When storing leftovers or open packets, it's important to put these in an airtight container to keep your food fresh and tasting better. So, if you haven't already got a kitchen drawer full of Tupperware, it might be worth investing in some!
Fresh herbs can go off quickly, but I find that storing them in water helps keep them fresher for longer. Salad bags are another one to watch out for. Not many people realise that they are one of the most common causes of food poisoning, so be mindful of how you store them and try to use them as soon as possible. For extra freshness, try adding a paper towel to a salad bag to prevent the leaves from wilting too soon.
Knowing the difference between use by and best before dates is also really important. A use by date relates to food safety; it must be eaten, cooked, or frozen before this date. Best before dates relate to food quality – it means it's safe to eat, but the quality – like its flavour or texture – may not be as good after this date.
Some supermarkets are starting to remove best before dates on fresh fruit and veg to help reduce food waste but for those which still have a best before date – you can use sensory cues – such as appearance and smell to determine whether to eat it or not. For example, if you veg looks soggy, rotten, mouldy or smells off, it should be discarded.
Our personal intuition can be a great asset so definitely listen to it!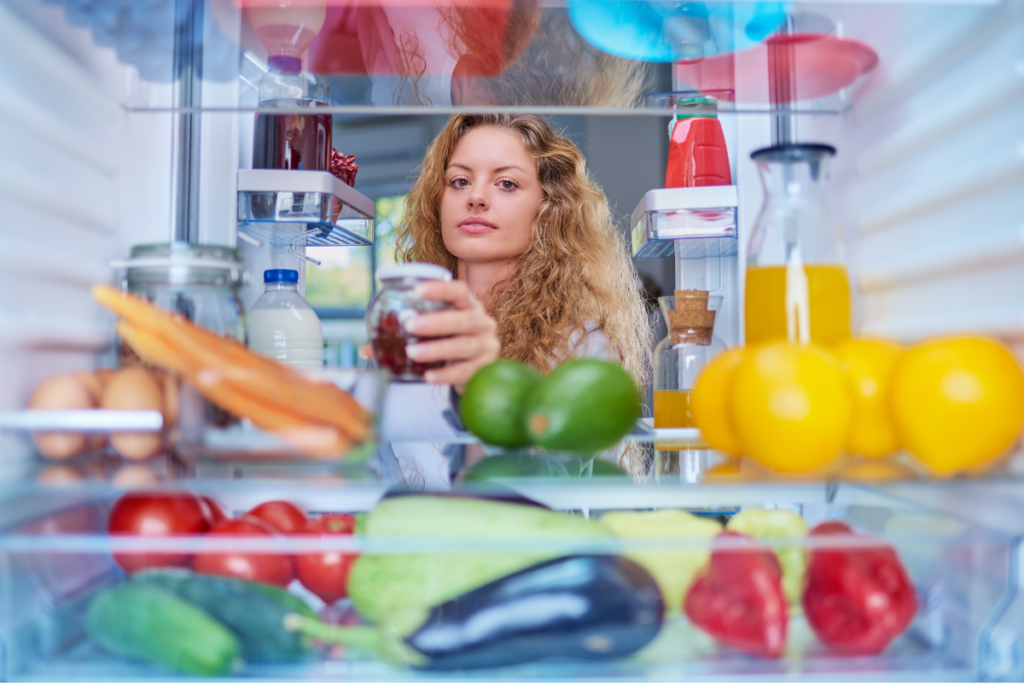 Organisation
Getting your fridge organised is not only nice to look at, but it's also important for keeping your food fresh. So, here's a roundup of my tips for a perfectly organised fridge:
Keep raw and cooked food separate.
Put foods that are already cooked at the top of the fridge (such as cooked meats or leftovers).
On the middle shelves store your dairy products, such as cheese and yoghurt.
Keep raw meat and fish on the bottom shelf to avoid juices leaking and causing cross-contamination.
Store fruits, vegetables and salads in the fresh or salad drawers.
Arrange foods with the shortest shelf life towards the front so you can see what needs eating first.
Be aware that the fridge door shelves are the warmest part of the fridge. Make sure to store foods that have natural preservatives such as jams and condiments there.
Freezer
Your freezer is your best friend when it comes to keeping food fresher for longer!
Freezing food slows down the process of bacteria growth even more so than refrigeration – think of it like putting a 'pause button' on until you're ready to use it – which can save food from ending up in the bin.
However, as easy as it is to just throw anything in the freezer, it's a good idea to check the packet to see if it's suitable for freezing. Bear in mind that some fruits and vegetables won't keep well in the freezer, like lettuce and watermelon, so it's best to keep these in the fridge and only buy them as and when you need them.
From a nutritional perspective, frozen options are a great way to get more variety into our diets. Frozen vegetables for example, are often cheaper than fresh; convenient; can reduce food waste; and in some cases can be more nutritious. This is because vegetables are usually frozen quickly after harvest, which prevents the nutrient content from deteriorating. Whereas, storing or transporting ripened fresh produce where it can be exposed to the air, light and warm temperatures will naturally deplete the nutrient content.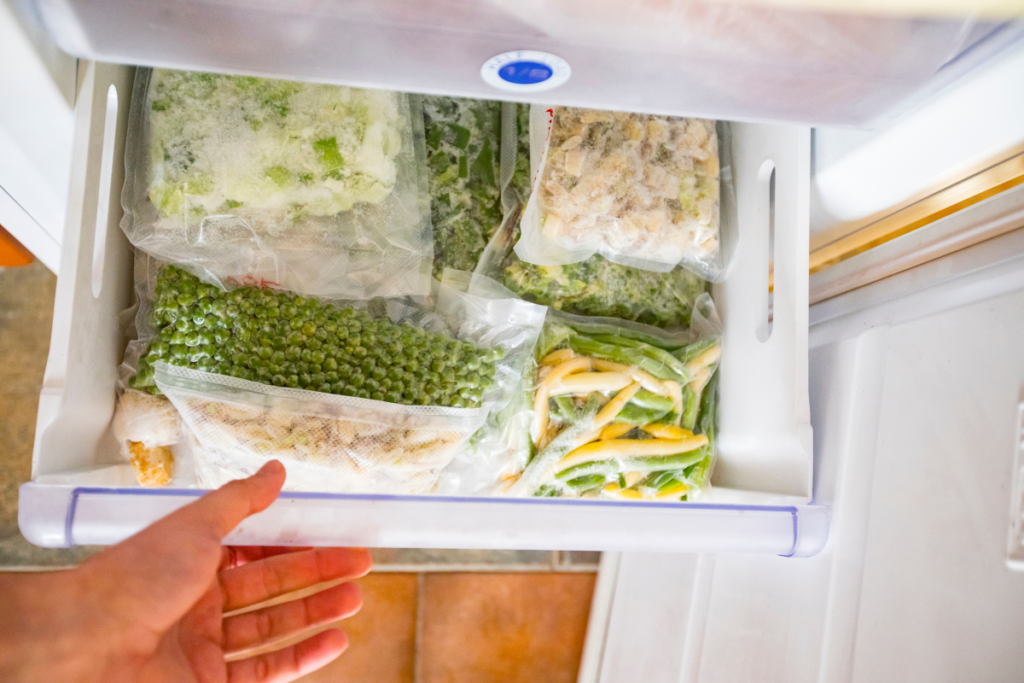 Storing Foods
Don't be fooled into thinking that frozen food is invincible – it can go off! That's why it's important to know what's in your freezer. I like to do a freezer inventory every month to make sure I'm not doubling up on foods I already have when I go to the supermarket. I also try to organise my drawers so that older items are separate from recently added ones. This ensures that the older items don't get shoved to the back of the freezer and forgotten about.
If you want to freeze any produce or leftovers, use freezable containers (such as plastic Tupperware) or freezer bags and make sure you label EVERYTHING. On the label write what the food is and the date it's being frozen, so you can keep track of what leftovers need to be eaten first. Otherwise, you might unknowingly eat a year-old lasagne when you're stuck for something to eat!
Safely Defrosting Foods
When you want to defrost meat or leftovers, place them in the fridge – NOT on the kitchen counter (unless you are heating it straight from frozen). This will minimise the risk of food entering the 'danger zone' (between 8°C – 63°C) where the most dangerous bacteria grow.
Cupboard Storage
Foods that are kept in the kitchen cupboard are less likely to cause food poisoning if they are stored well, but there are still a few ways to help keep them fresher for longer:
Foods are best stored in a cool, dry place so they don't lose their quality.
Once you've opened dried goods such as pasta or rice, make sure you keep them in an airtight container.
Ensure that bottles and tins are not damaged as this might expose the food or drink to the air and make them go off.
Like your fridge and freezer, it's a good idea to do a regular cupboard clean-out once every few months. I do this by going through my cupboard shelves checking the best-before dates of everything and throwing away products that are unlikely to be fresh (especially the ones hidden at the back of the cupboard!). If you find that you throw away lots of foods that go way beyond their best-before date, I recommend re-organising how you store foods in your cupboards, so you know exactly what is in there and what needs to be eaten up.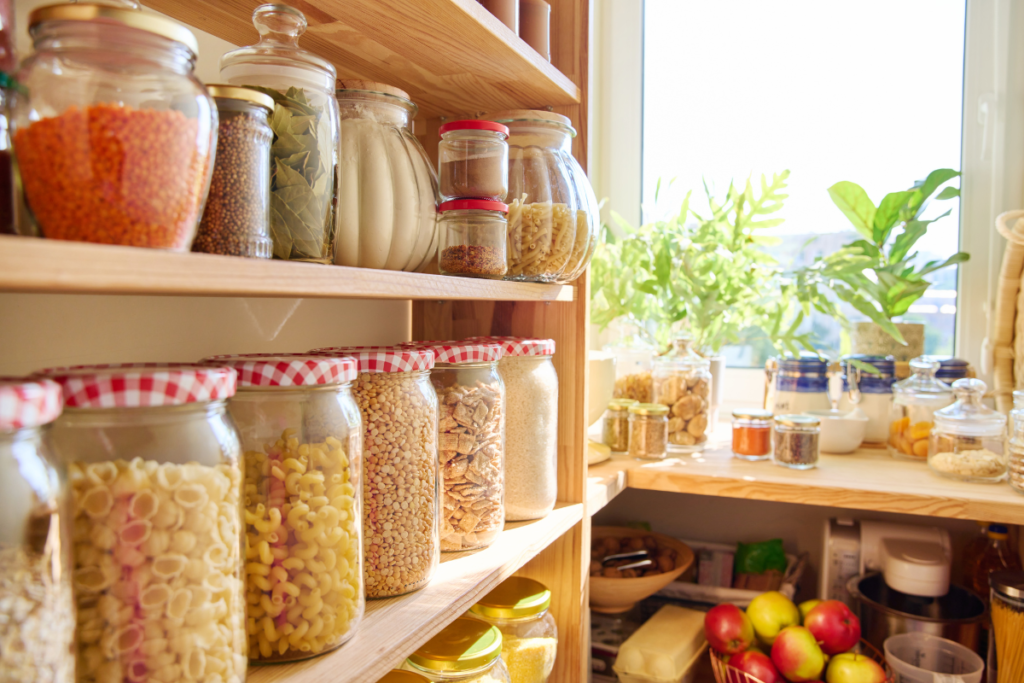 Reminder: Go Check Your Fridge!
If there is one thing you should take away from this post, it is a reminder to go check your fridge!
Keep the temperature below 5 degrees
Make sure any open packets or leftovers are stored in air-tight containers (especially raw meats)
I hope this mini guide has given you some helpful tips on how to get savvy with your food storage. Implementing these tips will not only reduce your food waste and risk of food poisoning, but it will also help reduce food costs and ensure your food is tasting its best!