How to make healthier choices when eating out with children – simple swaps, menu tricks and building a balanced plate.
Children's menus are often limited in choice, with pizzas, chicken nuggets, chips and sugary drinks at the forefront.
Whilst there is more emphasis on making children's menus healthier across the food industry, making healthier choices can still be challenging to navigate.
To help, this blog will give you some top tips on how to choose healthier options for your children.
Top tips for making healthier choices:
1. Ask for no added salt
Restaurants often add salt into foods for flavour, however this is not necessary for children. When ordering, ask the restaurant to remove any additional salt where possible.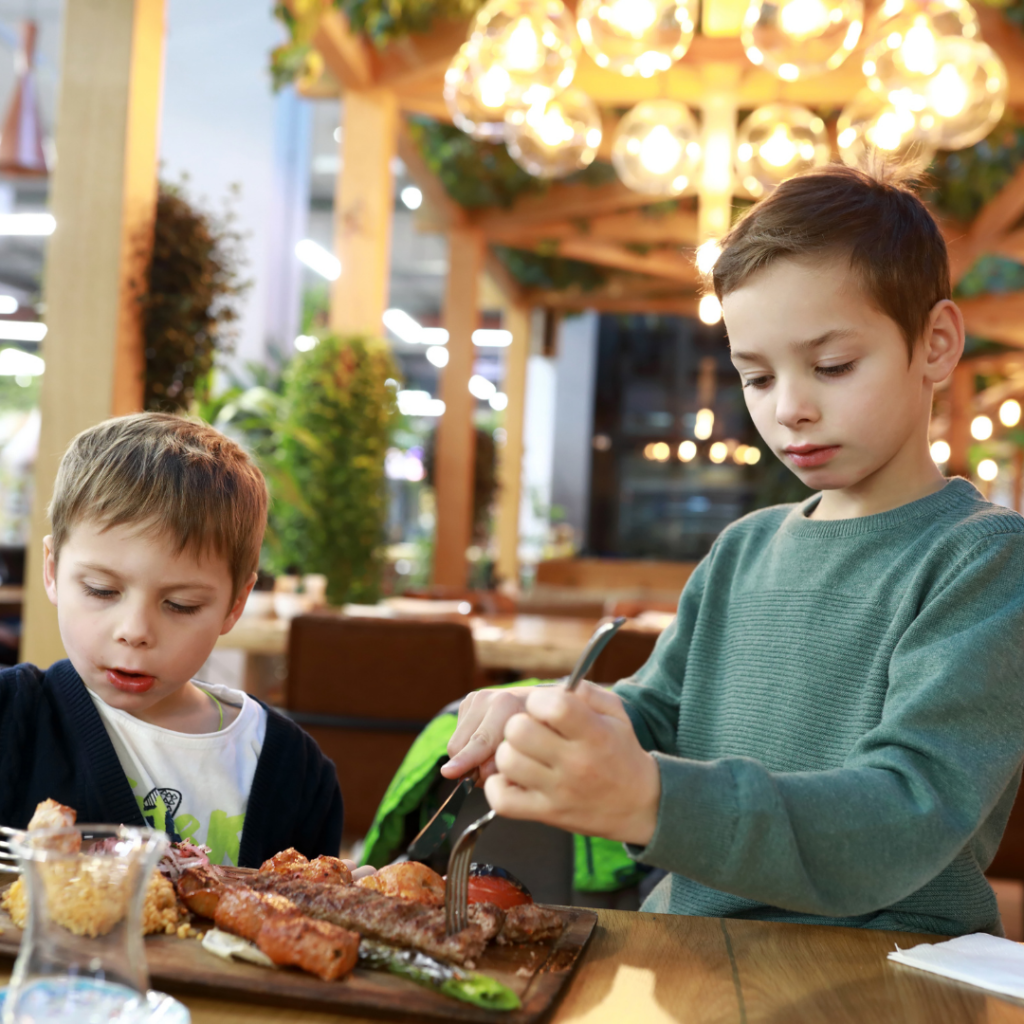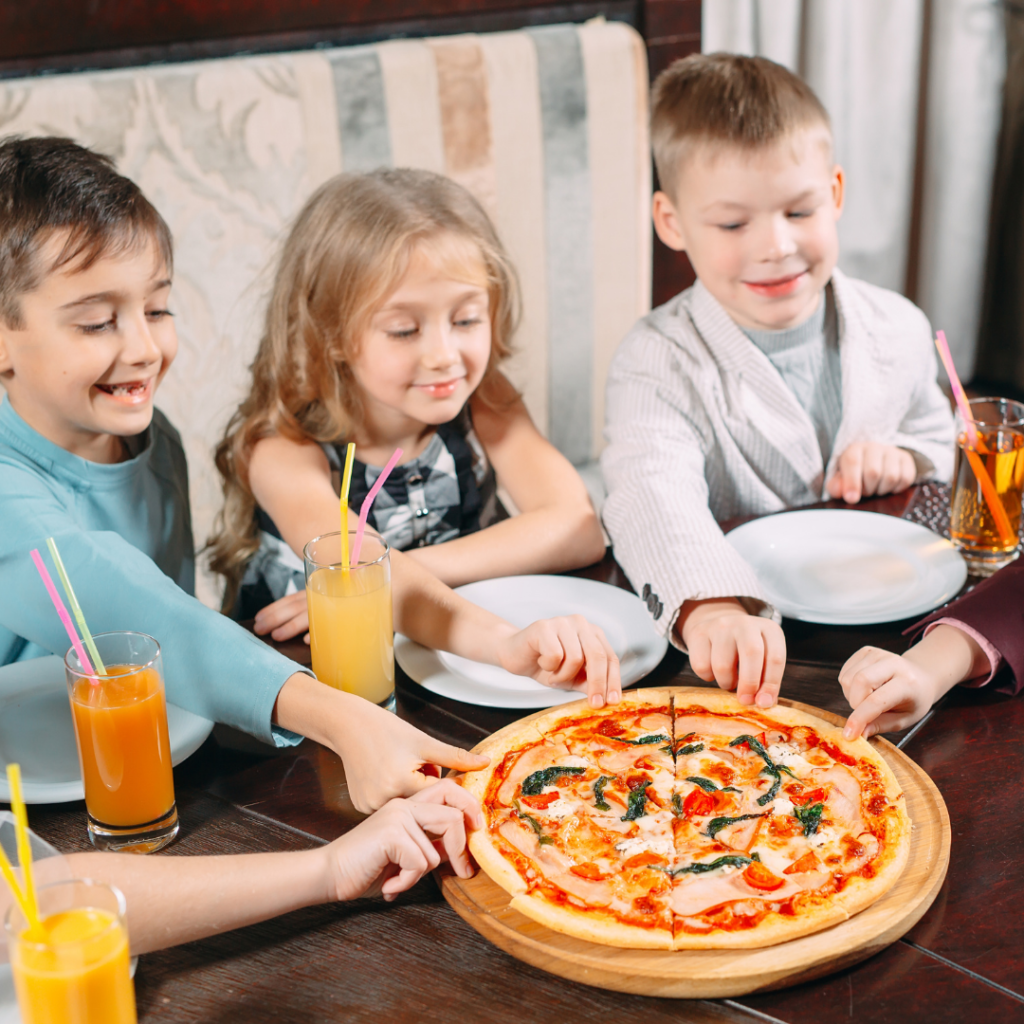 2. Watch out for breaded foods
Children's menus often include beige, fried foods such as breaded fish fingers or chicken goujons. Look to see if there is a lean meat, fish or veggie option on the main menu you could ask for instead. Alternatively, you could remove the batter or use a napkin to remove any visible oil.
3. Aim for the rainbow
Above the age of 5, it is recommended children follow the principles of the eatwell guide. Whilst chips are a favourite amongst children, you could occasionally swap to more starchy carbohydrate sources such as a jacket potato, wholemeal bread or rice. If vegetables are not on offer, look at the sides on the main menu as they will usually feature some vegetable options.
If eating in a UK restaurant chain, have a look at the Soil Association's Out to Lunch campaign as this is a fantastic resource reviewing children's menus and sharing the best menus for healthy and sustainable options.
4. Sharing from the main menu
In some cases, children's menus can lack variety and balance, however you could look to order something off the main menu to share. This is a great way to interact with your child and share the different flavours, textures and aroma's of the food you've ordered.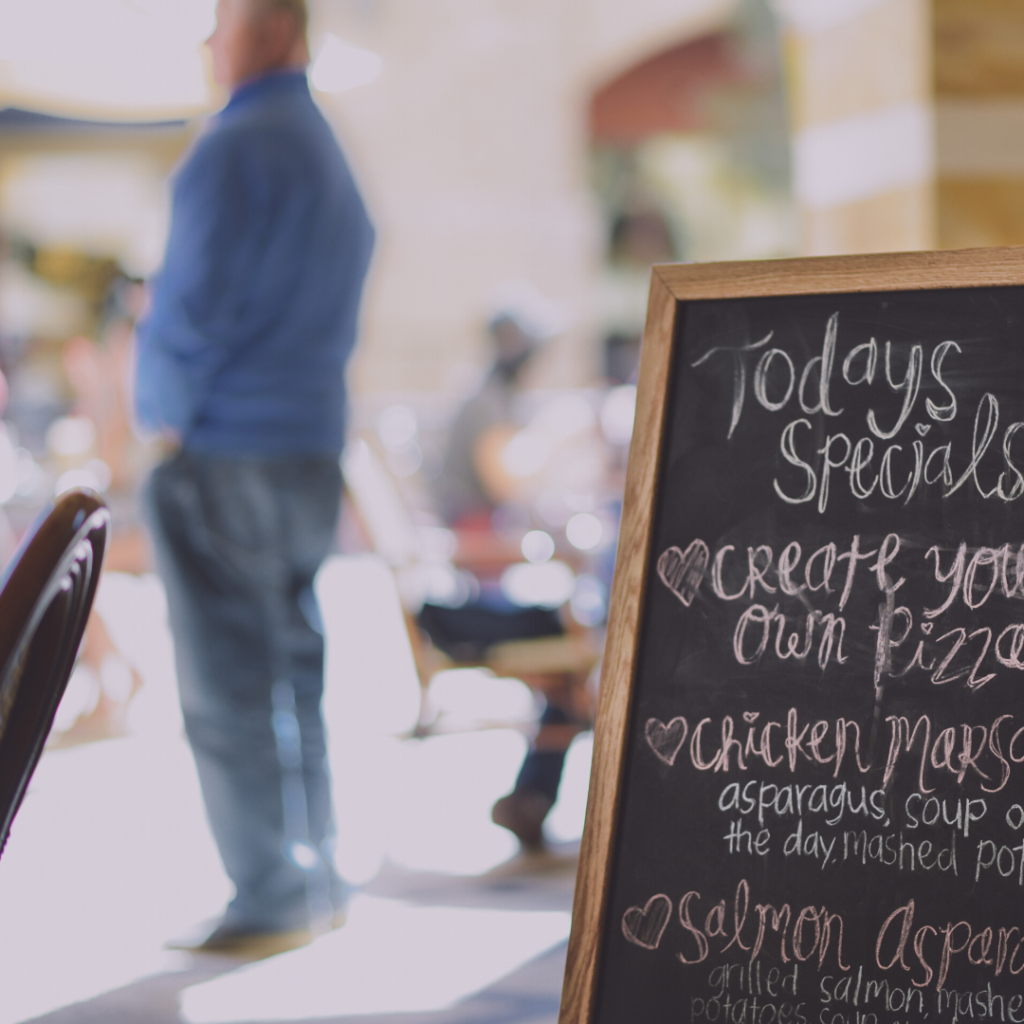 5. Swap out the sugary drinks
Ask for tap water or milk and try to avoid sweetened drinks as these can include lots of added sugars which can impact on oral health.
6. Check for any hidden extras
Look out for sauces and dressings which are often high in sugar and salt. Ask for these on the side to allow you to manage how much your child is eating.
7. Desserts
Children's menus sometimes include a dessert option. Fruit is usually the most nutritious option, however unfortunately not always available. Try speaking to the restaurant team for an alternative or ask about the portion sizes of the desserts on offer. For example, they might serve 2 scoops of ice cream as a portion – you could ask for just one (or maybe even share the bigger portion with your child!).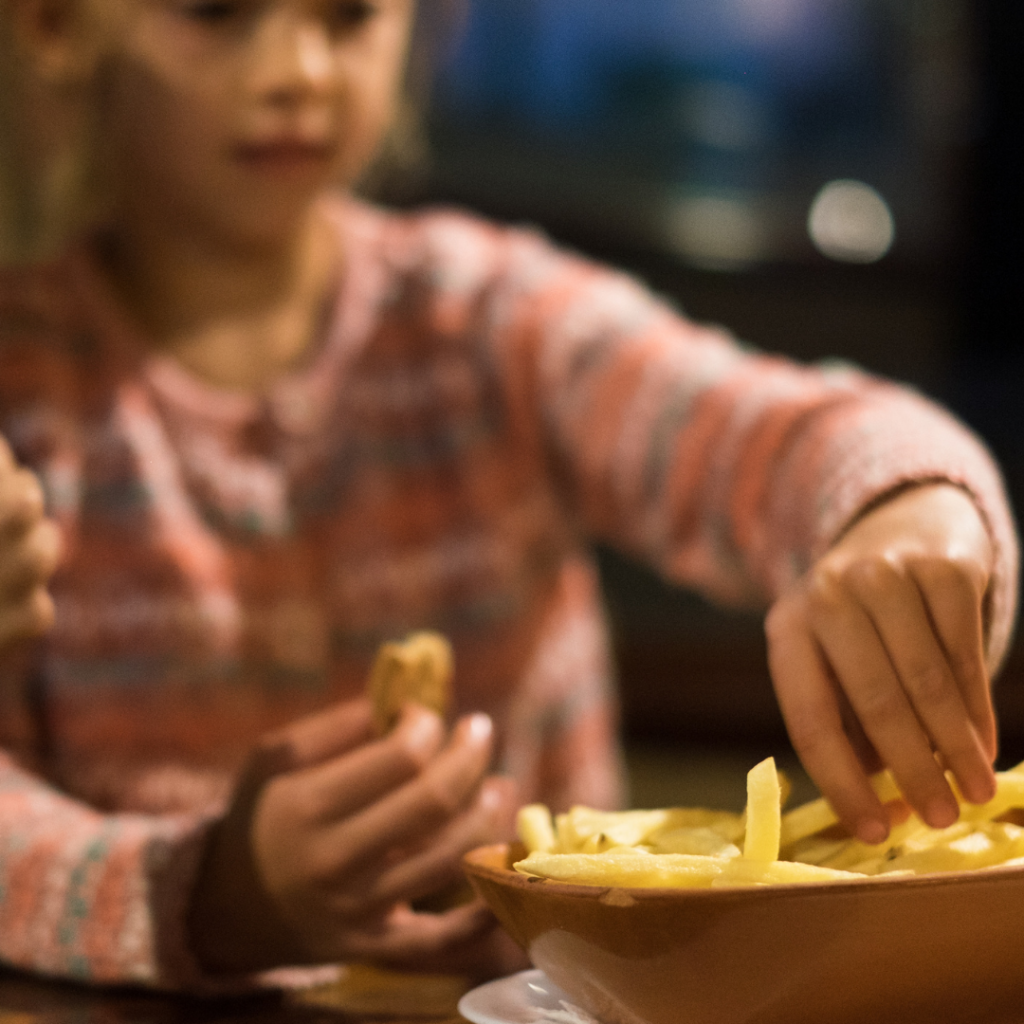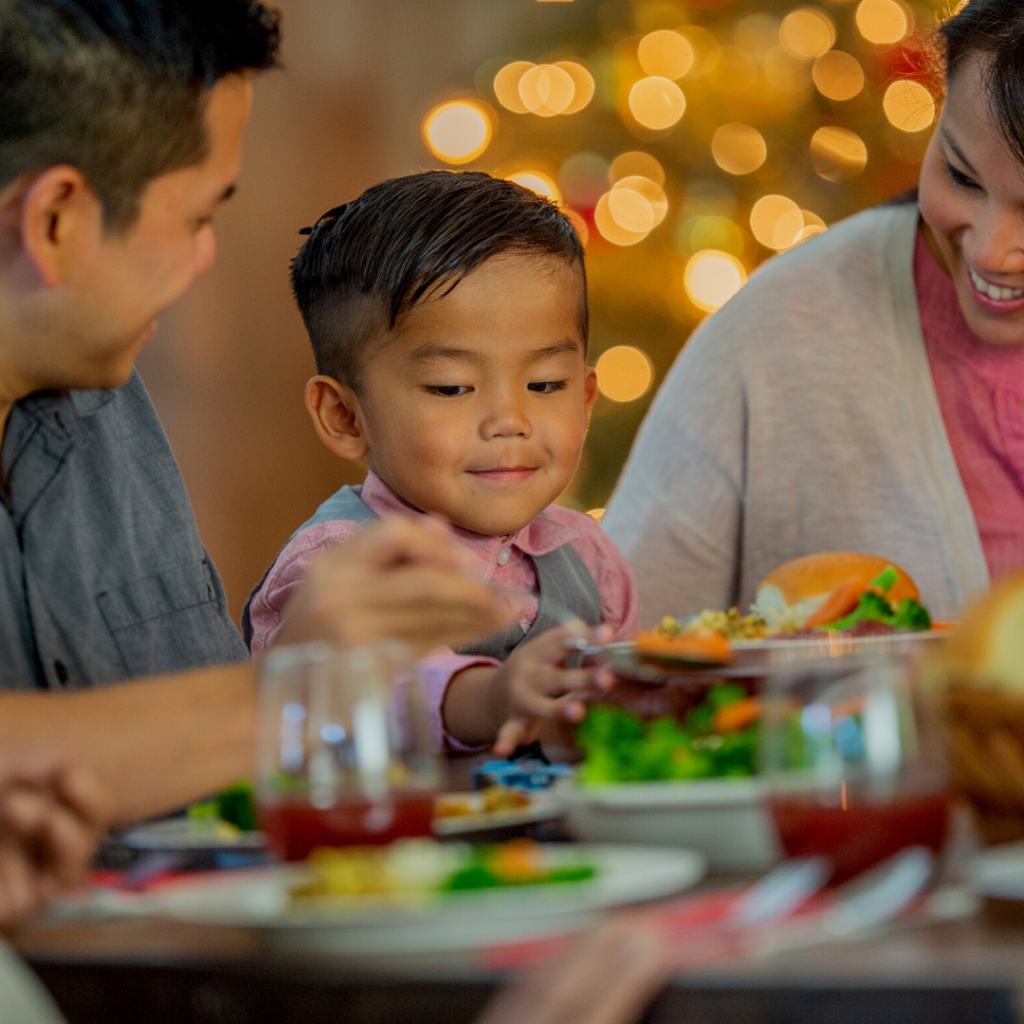 Overall, try to add as many vibrant colours as possible to the meal and seek out lower sugar and salt options if you are eating out a lot.
And try and enjoy the occasion as much as possible – sometimes not always easy with little ones!
References
Eatwell guide https://www.nhs.uk/live-well/eat-well/the-eatwell-guide/
British Nutrition Foundation https://www.nutrition.org.uk/life-stages/children/
Soil Association: out to lunch campaign https://www.soilassociation.org/causes-campaigns/out-to-lunch/