Top Food & Nutrition Health Trends 2022
Health is an area which is continuing to evolve rapidly; attracting more media attention, government focus and general scrutiny than ever before. This focus is bolstering consumer expectations so we can expect to see lots of changes across our food supply.
This blog explores some of the changes which will be trending in 2022.
1. Increased personal accountability for health
The pandemic has done a lot to reinvigorate awareness around health and wellness, with more and more people wanting to adopt a proactive preventative approach to health and having more personal accountability for their own health.
Nearly nine in 10 shoppers are actively trying to improve their diet in some way (1).
How we feel about our food is also becoming far more important – connections of where the food has come from and the nutrients it provides, along with the overall eating experience means much more now than they did pre-pandemic.
With this increased accountability and focus, consumers will be more demanding of brands. Without positive action by bigger brands, the smaller brands are likely to get more market share.
We'll also see a rising shift in positive nutrition – so less fad diets and more emphasis on fibre, micronutrients, gut health and immunity.
2. Even more Plants, Even less Meat!
The drive to reduce population meat consumption couldn't be more important with sustainability being such a massive global issue. Foods and drinks which are more sustainable, have a lower impact on climate change, and which are good for our health will be the key focus of this trend.
This is actually so much MORE than a trend! It has true longevity and will only continue to grow in importance.
We will hear the term 'reducetariansim' much more. This is the practice of mindfully and gradually eating less meat, dairy, fish and eggs. The concept is appealing because not everyone is willing to follow an "all-or-nothing" diet (2). It also ensures that farming practices are of a high standard, such as grass-fed meat and free range eggs (3).
With this continued focus, we will continue seeing innovation in the plant-based space, such as different plant sources for milk alternatives (e.g., from potatoes and grains such as barley) and product development to enhance the nutritional profile of plant-based meats. These are often higher in salt than their meat counterparts and contain high levels of oil, ingredients and processing.
Consumers are demanding not just plant alternatives, but healthier plant alternatives, and brands have no option but to react.
All this focus on plant-based eating doesn't mean that meat will be forgotten though. Many people still love meat, and there will continue to be a demand for it. Hybrid meat-veggie alternatives are therefore also starting to hit our shelves (where a portion of meat is substituted for vegetables and plant-based alternatives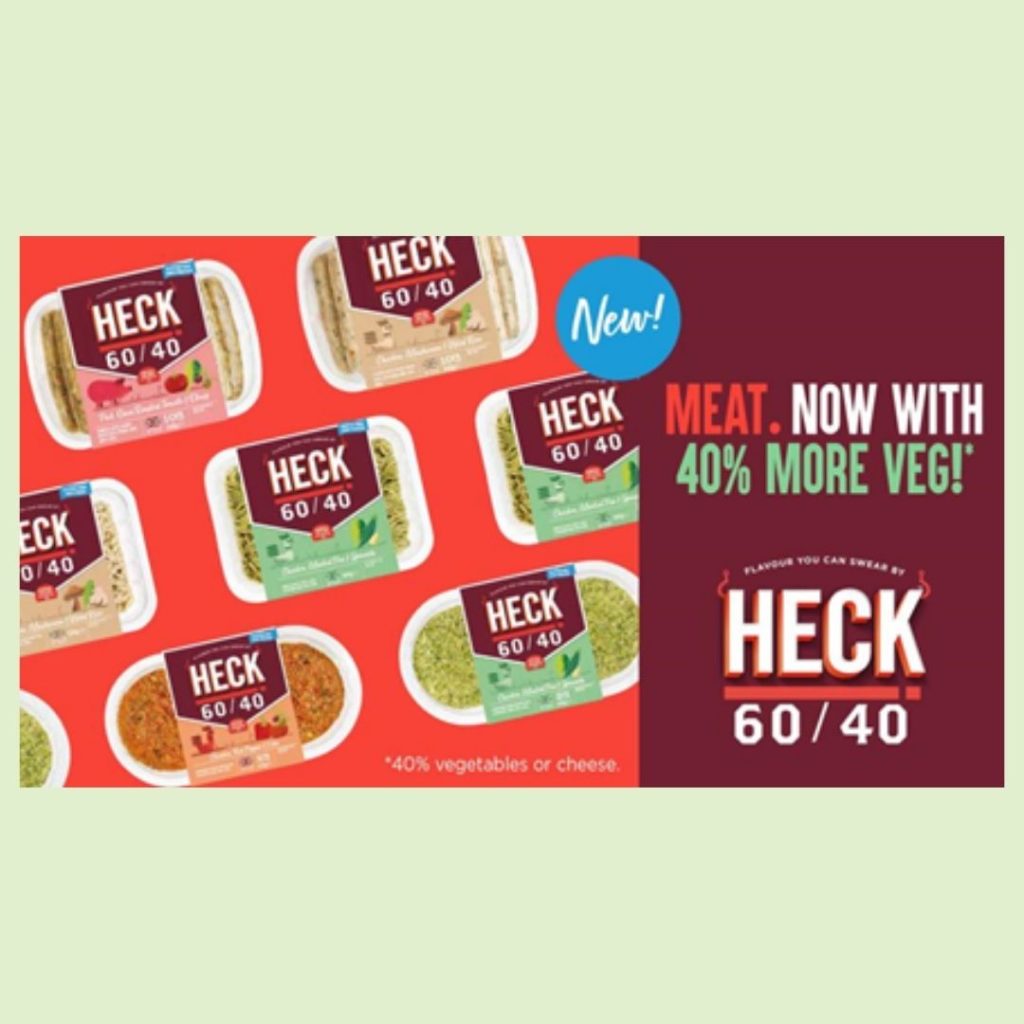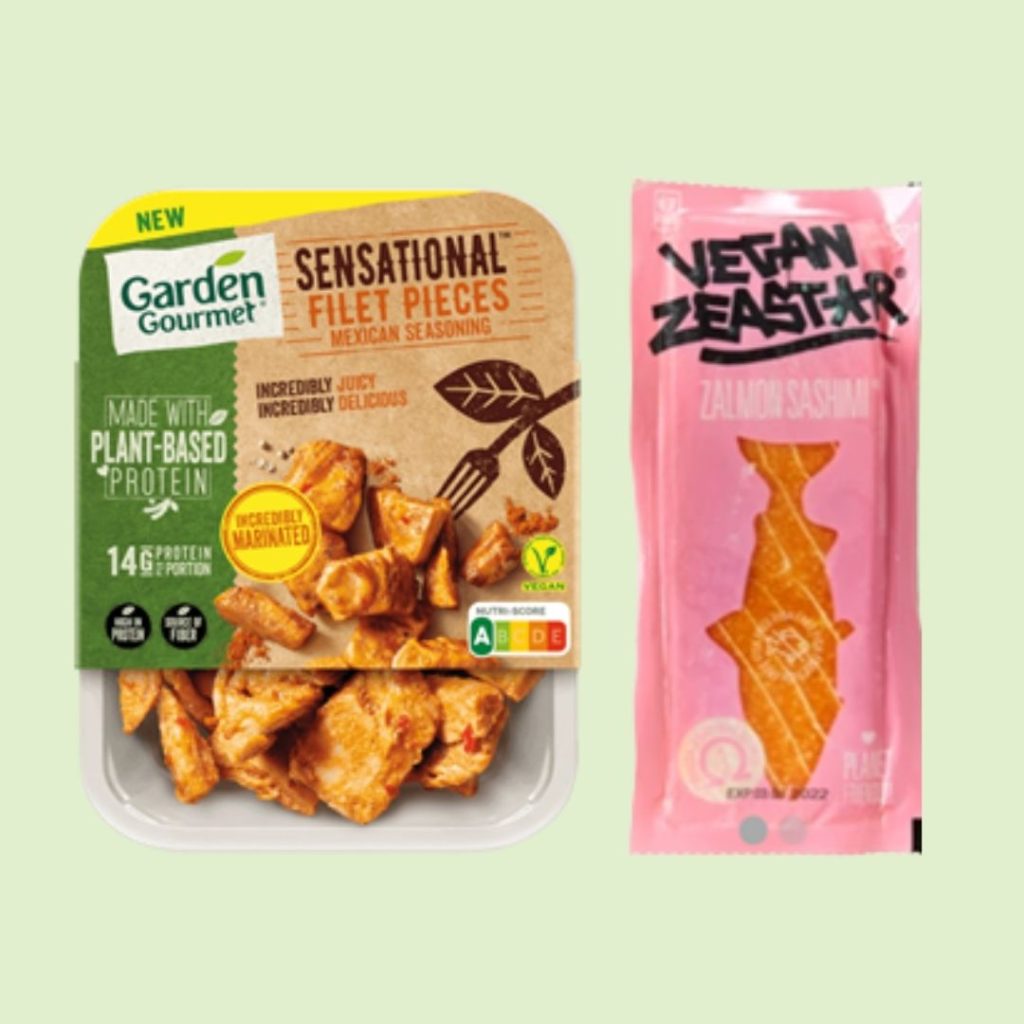 3. Lab grown meat
This involves the creation of animal meat using animal cells and lab technology to develop them into muscle tissue.
There are often mixed feelings on cell cultured meat, but there is no denying the fact that we will see more developments in this area.
It might sound quite futuristic, but many of the initial technical challenges, such as taste, have advanced massively and several companies have announced pilot trials and limited launches in 2022.
There is of course a big difference between small-scale trials and getting this in the mainstream at an affordable price, so it's likely to be several years before this becomes a global reality. We will definitely hear more in 2022 though, especially in Singapore, where the first lab grown chicken nuggets have recently been approved.
Science will be integral to providing for the needs of our population and planet.
4. Calories
We will see two very contrasting changes happening within the subject of calories:
Labelling of calories will become mainstream in England. Restaurants, cafes and takeaways with 250 or more employees will have to list calorie information on menus and labels for non-prepacked food and drinks from April 2022. There will be continued pressure on the food industry to reduce calories from their food and drinks.
There will continue to be a mindset move from 'weight' to 'health', so for many consumers they will become less focused on calorie restriction and more focused on positive nutrition and taste (5).
If you're a business and need help with calorie labelling or nutrition analysis, please email info@thenutritionconsultant.org.uk where our expert team can help you.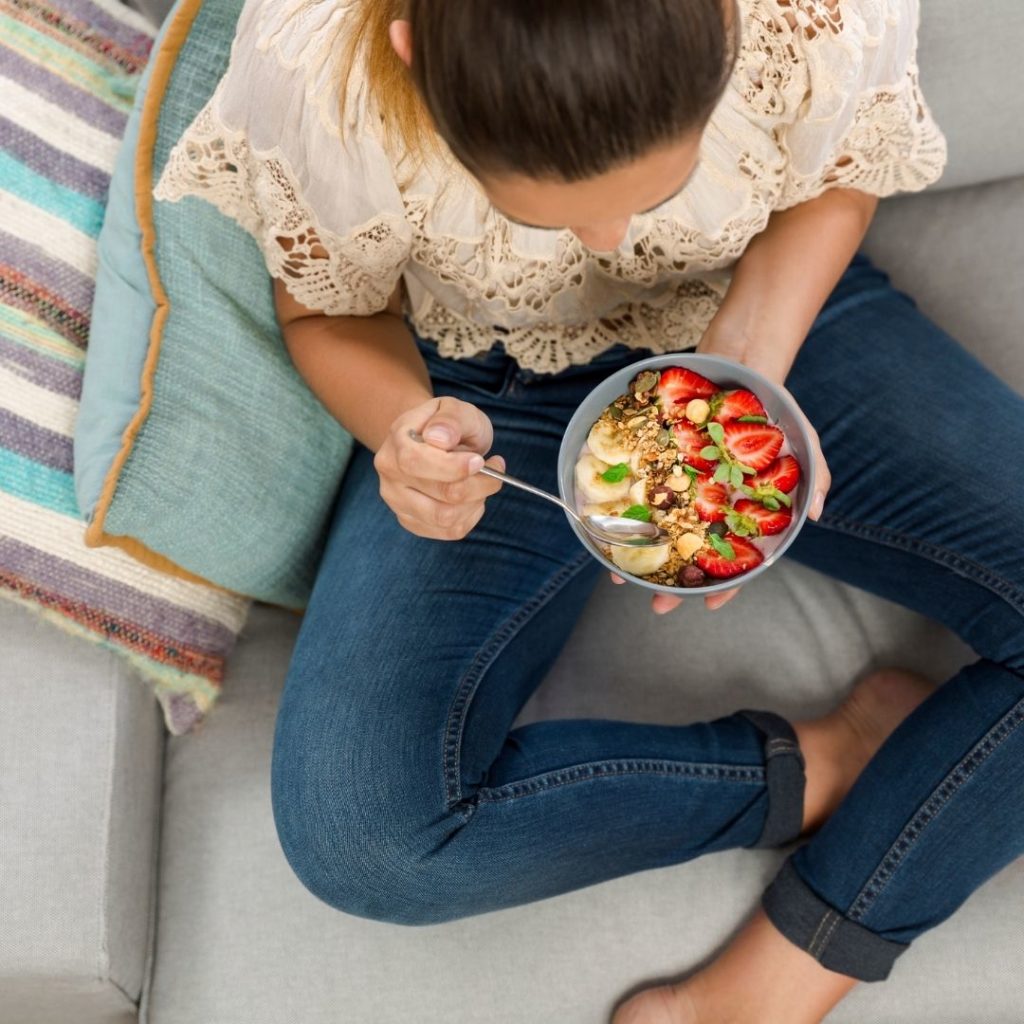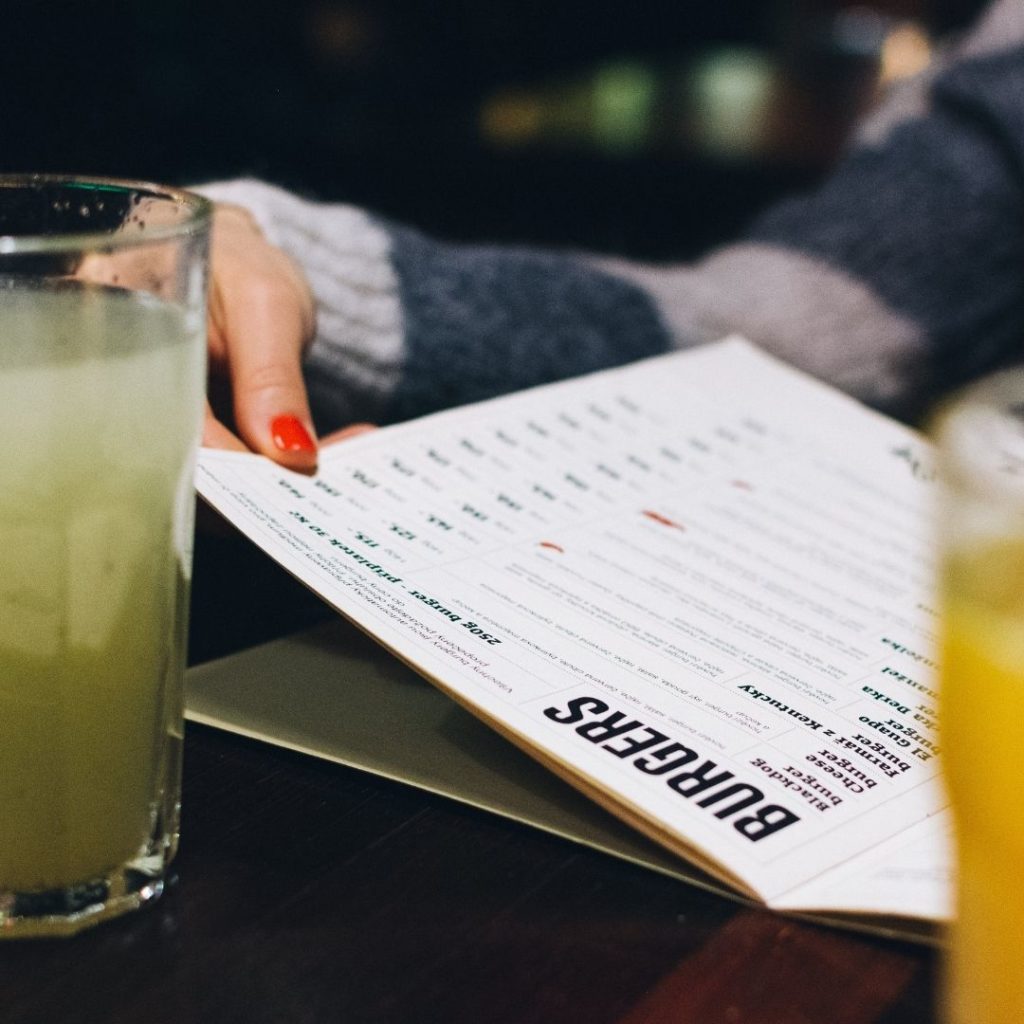 5. Seasonality
Locally sourced and eating 'in season' produce has been an ongoing trend and its appeal will further grow throughout 2022.
The pandemic placed so much more focus on the importance of seasonal eating on human and planetary health and this will continue to drive innovation and development in the food space.
Download my free 2022 seasonal calendar here.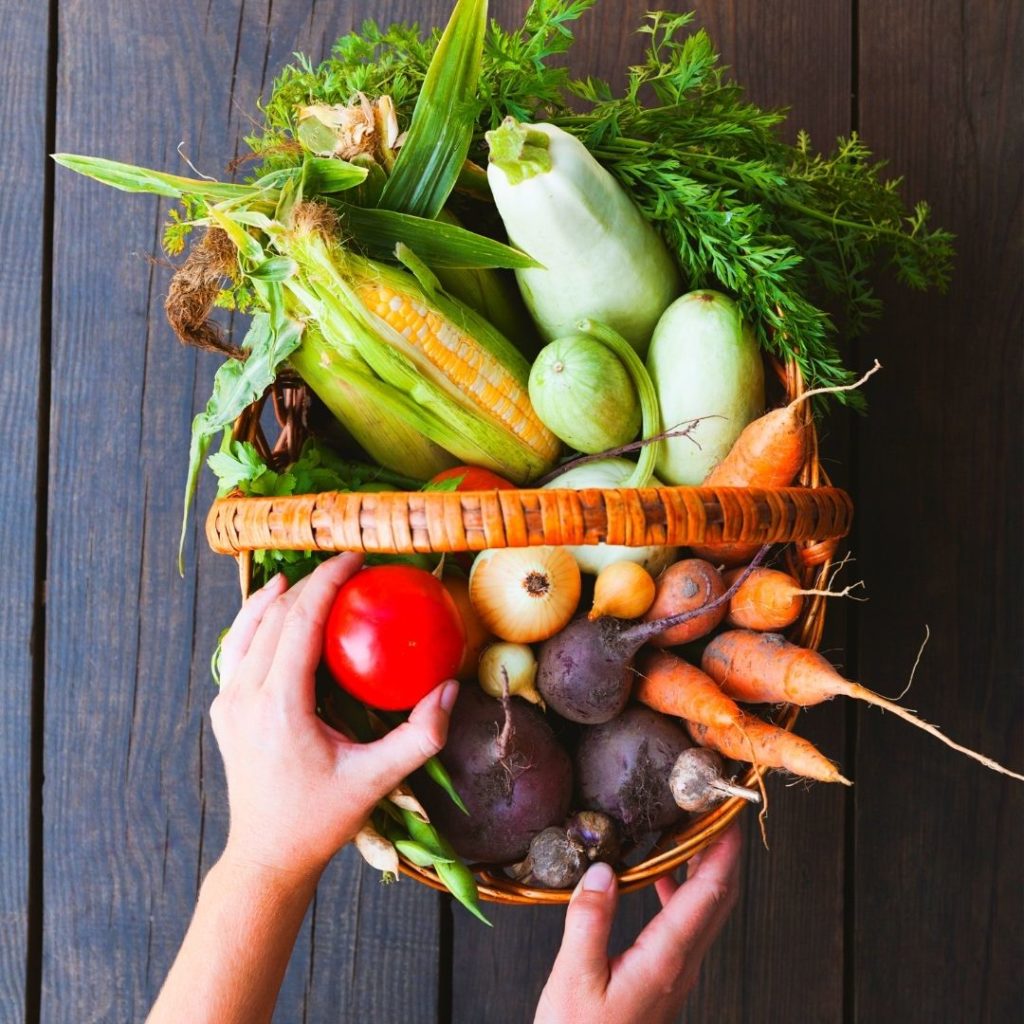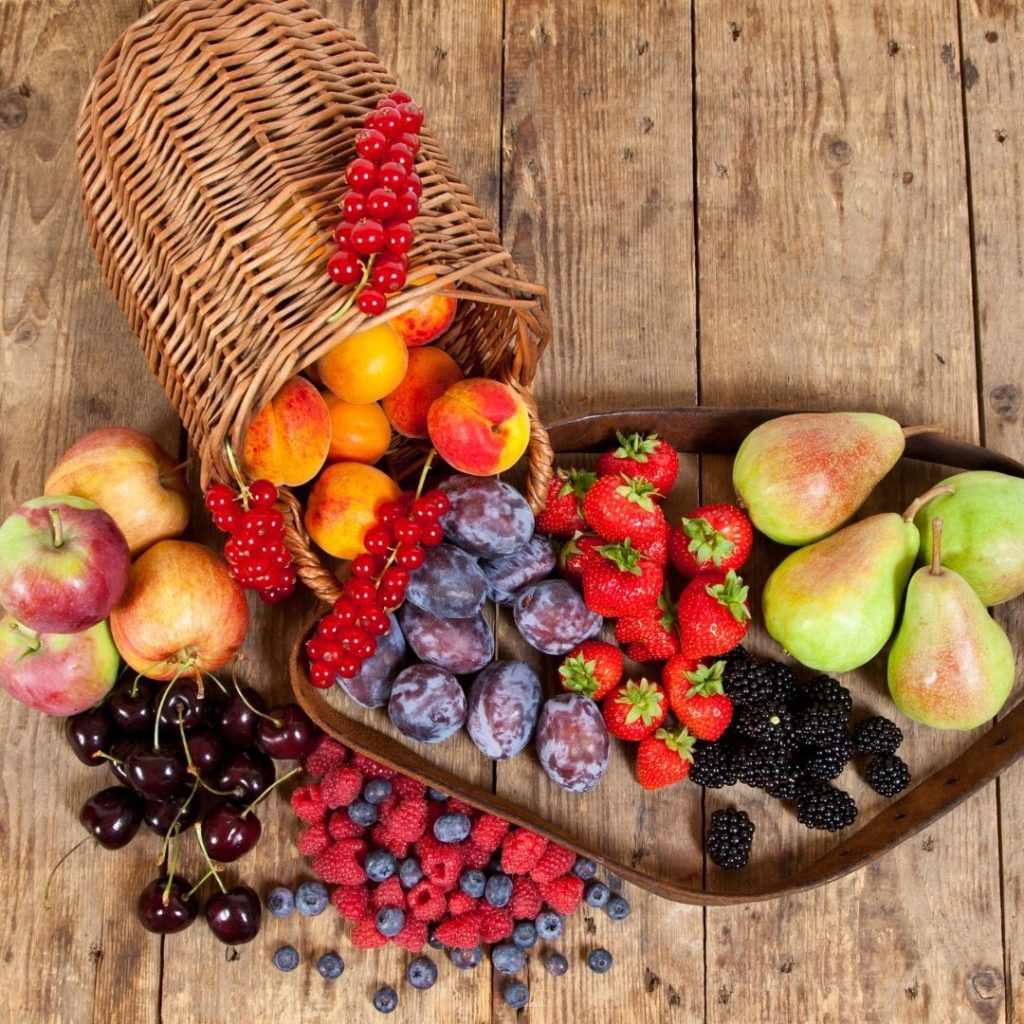 6. Gut Health & Immunity
Gut health is one of the leading health issues talked about in both consumer and business media, but it's links with immunity have had increased focus throughout the pandemic.
According to Food Navigator, 73% of UK consumers are buying products with immunity and functional health benefits (6). There has also been a 83% increase in google searches for 'gut health' and a 60% increase on searches for 'gut brain axis' (7).
There are many mainstream pre and probiotic products across the market with more innovation likely to take place, including ranges of kombucha's, cereals and snacks.
Brands are also increasingly using nutrition and health claims with immunity in mind. It is vital that claims are backed by science, both through the ingredients used and the nutrients they provide (including the quantity).
'Boosting' your immune is a phrase that has, and is continuing, to be used across the health and wellbeing space.
Contrary to popular belief, boosting your immune system is not desirable, as it supercharges inflammation and could lead to an autoimmune response – harmful not helpful!
If you're a business and need help with the complex area of nutrition and health claims, please email info@thenutritionconsultant.org.uk where our expert team can help you.
Vitamin D, C, zinc and selenium are some of the main nutrients which have gained a huge following for consumers when looking to improve their immune health, but other 'immune ingredients' are becoming commonplace – such as yeast, beta-glucans, probiotics, echinacea and elderberry (5).
But…don't forget, diversity of our diets and everyday foods such as wholegrains, legumes, beans, fruits and vegetables all play a part in supporting a healthy gut.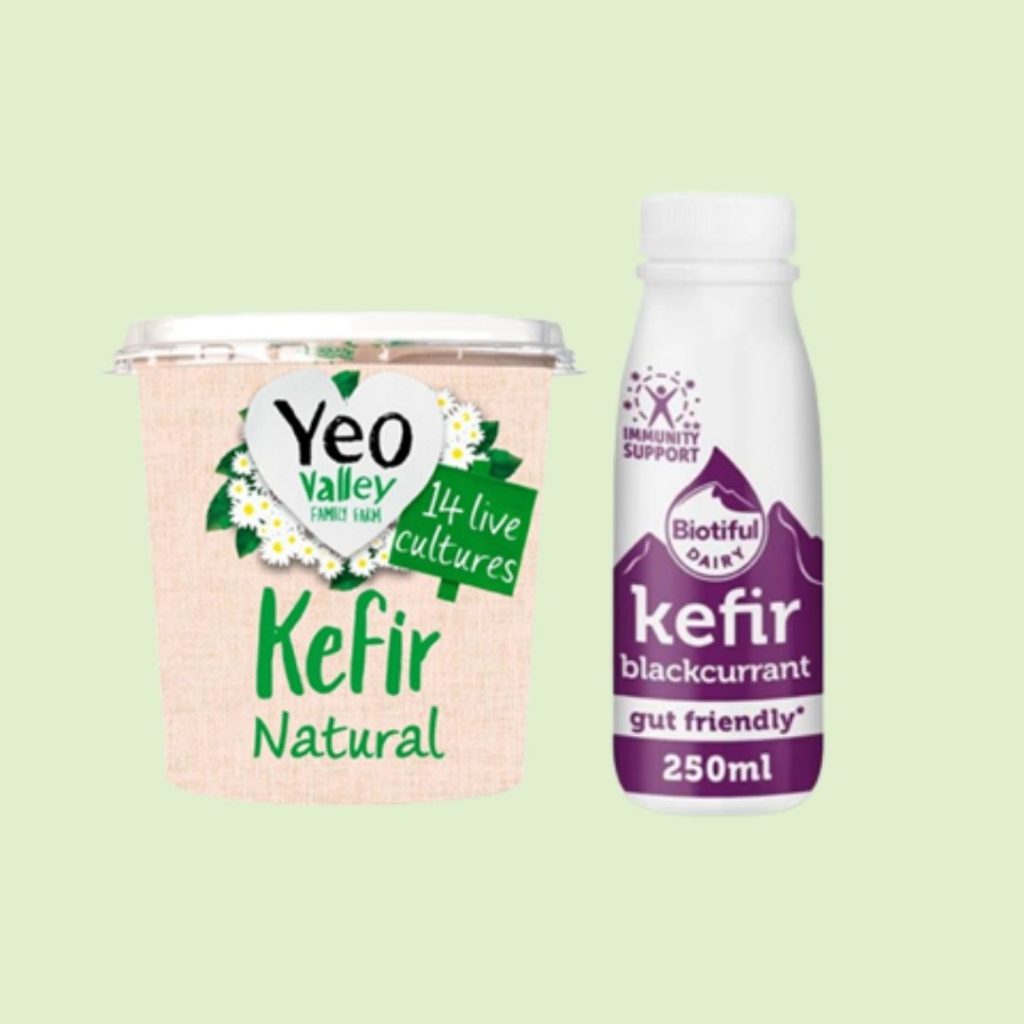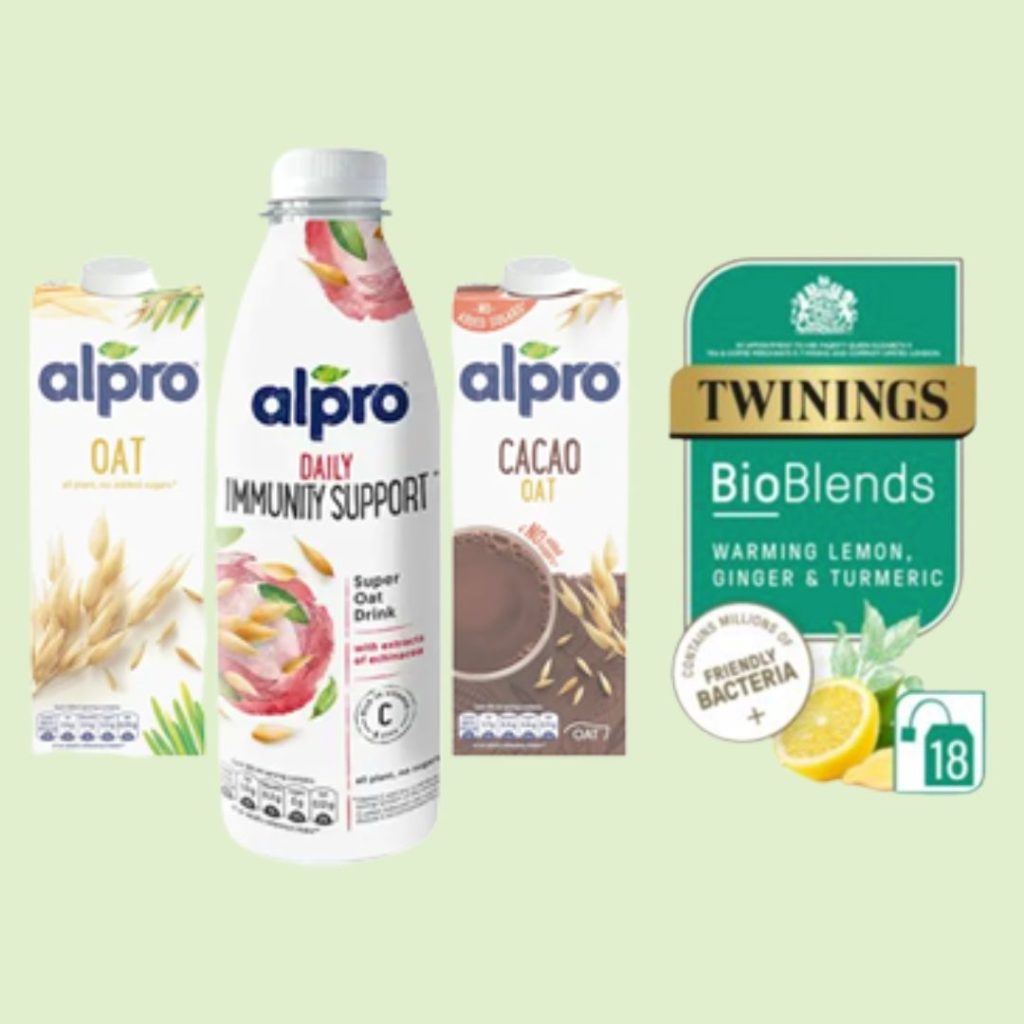 7. Increase of fortified food products
There is a big demand for tasty, sustainable foods, but people want more! They want products that will give them a little extra! It could be mood enhancing, sleep promoting, or promises of boosting mental health, and they are willing to pay a premium for these benefits!
We'll see lots more focus on flavours such as cinnamon, turmeric, ginger, thyme, sage and rosemary, and new ingredient developments, such as functional fungi.
8. Personalised Nutrition
The area of personalised nutrition has been evolving for years, but we are heading into a new more advanced territory. People are eating according to their blood type, their metabolic type, wearing fitness trackers, and utilising technologies such as DNA testing. We are also seeing food companies pairing DNA nutrition advice with meal delivery systems.
The science isn't quite ready though, so currently there are a lot of empty promises and inaccurate advice.
Ultimately there is currently no biomarker that can tell you exactly what to eat, but it's certainly an area which will see more focus, investment, and hopefully results! It's an exciting long-term area and one which could eventually improve public health on a wide scale.
9. Less alcohol please
Low or no alcohol has been a growing trend, with millennials and generation Z being at the forefront of this demand.
Consumers are really starting to prioritise their health and wellness when selecting their drink, but it's not exclusively health-conscious consumers, it's a category which is gaining appeal across the board.
We will see increased innovation in low and no-alcohol variants, and drinks with functional benefits.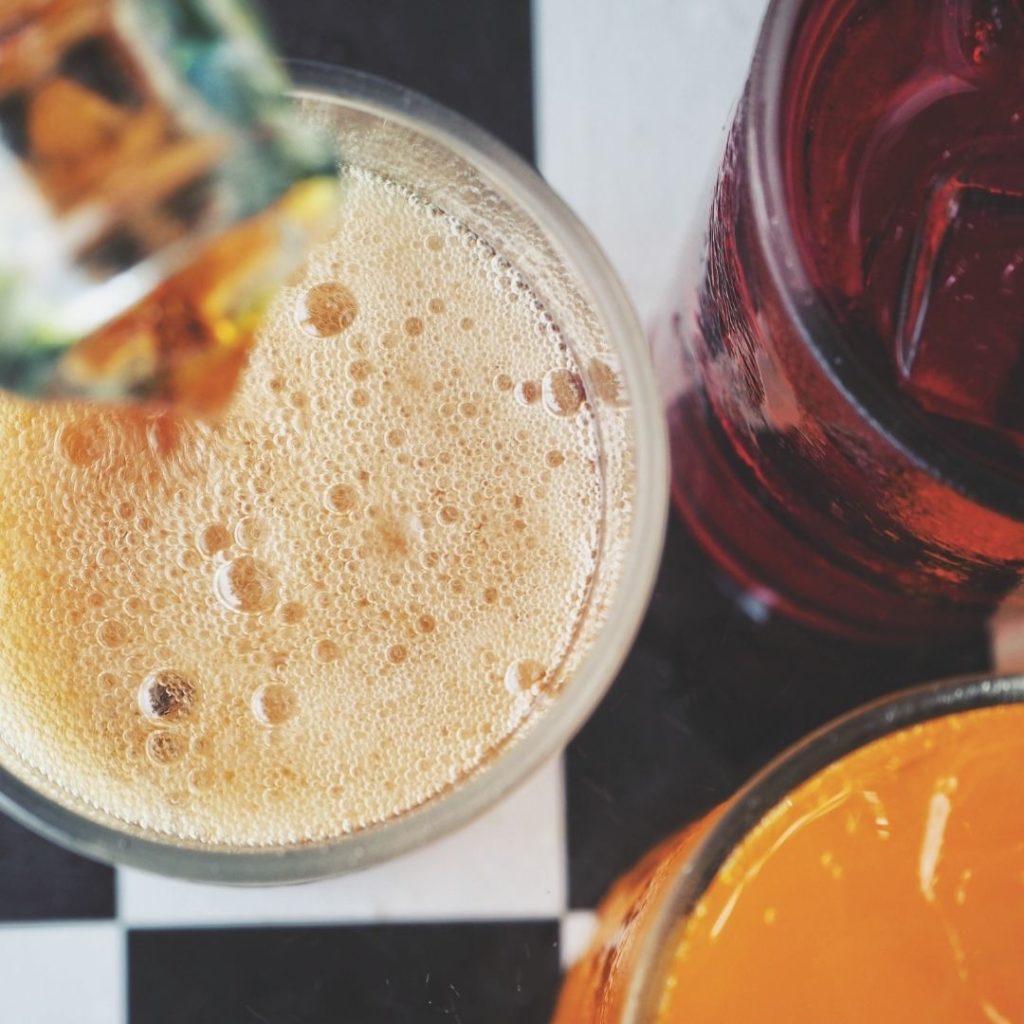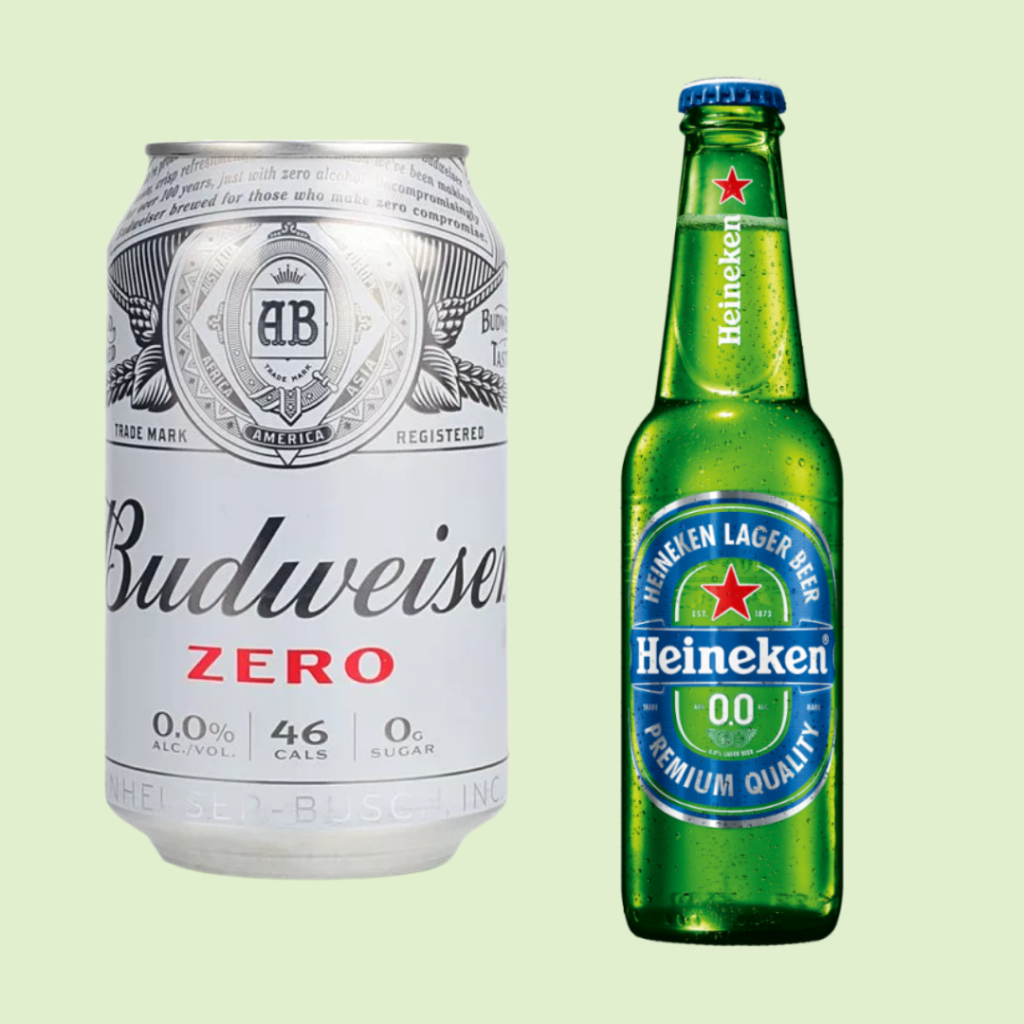 10. Indulgence
With all this focus on nutrition and health, you may be wondering what is going to happen to all the higher calorie/sugar/fat options. Let me reassure you, these options will still be around for a long long time!
Indulgence is a key food trend too!
If you'd like more details on any of these trends and how they may affect your business, please send us an email at info@thenutritionconsultant.org.uk
References