Tips for going Vegan (from a Vegan Nutritionist)
This month it's Veganuary – a yearly challenge that encourages people to go vegan during the month of January. Since its launch in 2014, a total of 2 million people have taken on the challenge to go vegan for 31 days (1). Outside of Veganuary, it is estimated that around 3% of people in the UK are following a vegan diet (up 2.75% from 2014) (2).
If you are interested in adopting a vegan diet, there are a few key things you will need to consider from a nutritional perspective. To help, I've asked one of my team, Megan McPherson, to share her key learns since she personally transitioned to a vegan diet back in 2015.
Over to you Megan!
Hi! I'm Megan.
Transitioning to a vegan diet (even for just a month) can feel daunting. Since going vegan myself in 2015, I have come across many hurdles and learnt a lot. Now a qualified nutritionist, an area of nutrition I am passionate about is helping people eat more plants and live well on a vegan diet.
If you are doing Veganuary this month, or even considering transitioning to a vegan diet in the future, I hope you find these tips useful!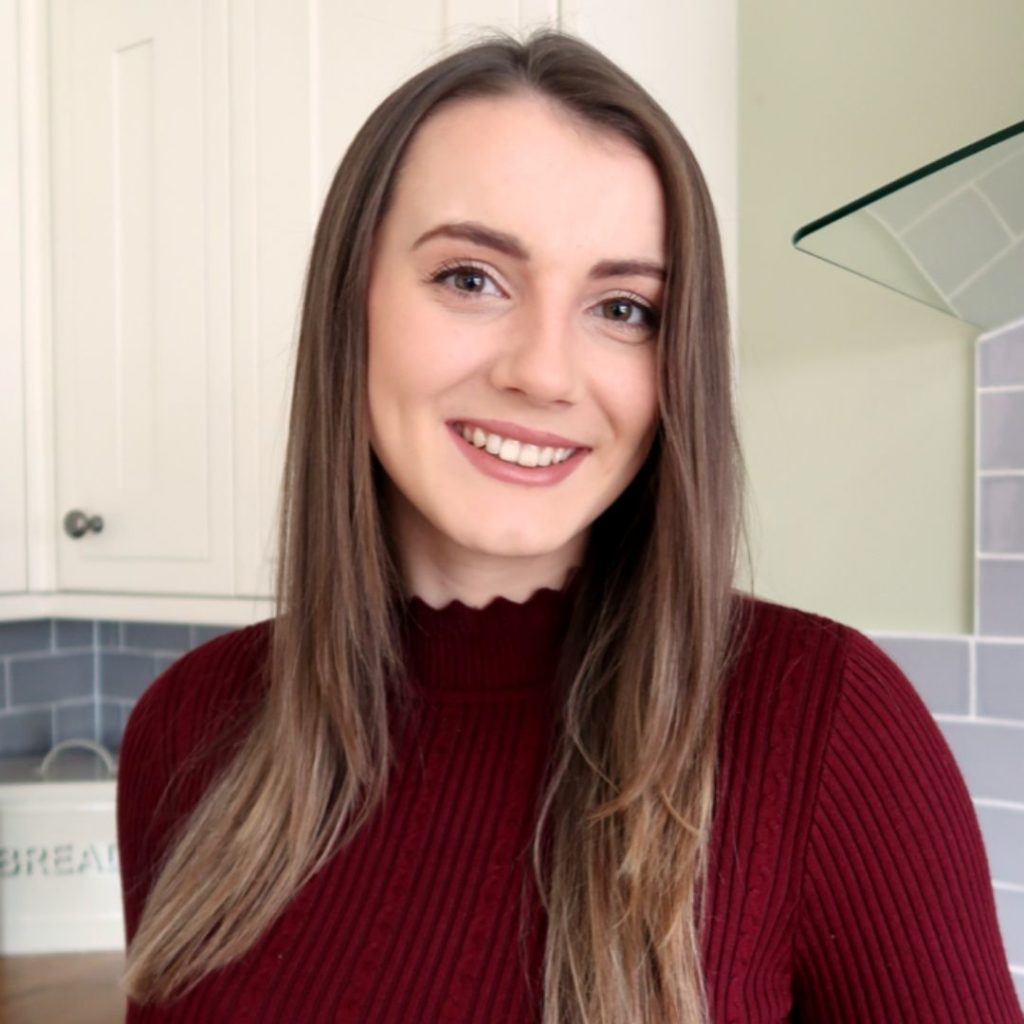 My Top Tips for Going Vegan
1. Watch Out for Nutrition Misinformation
Before studying nutrition, I took a lot of nutrition advice from vegan social media influencers with no nutrition qualifications. Some of these influencers promoted dangerous nutrition advice, such as claiming certain foods were "toxic" or encouraging their followers to eat a strict diet of raw fruits and vegetables. It can be very easy to fall into the trap of listening to these loud voices in the vegan community, as they often make bold claims that try to grab your attention.
The good news is that there are credible nutrition professionals out there who want to help you eat well on a vegan diet. Instead of turning to social media influencers for nutrition advice, look out for qualified nutrition professionals who are well-informed about vegan diets. Qualified nutrition professionals include nutritionists registered with the Association for Nutrition and dietitians registered with the Health and Care Professions Council.
2. Meal Planning is Your Best Friend
If you are new to eating a vegan diet, meal planning will be your best friend. Switching to a vegan diet isn't easy for everyone and it does require careful planning to ensure you are getting all the nutrients you need.
My top tip for anyone doing Veganuary is to have a bank of new recipes you want to try and create a meal plan that works for you. For me, pre-planning my meals gets me excited about trying new vegan dishes and it takes away the stress of thinking "what should I make for dinner" every night. If you have all your ingredients sorted for the week, all you need to do in the evening is put it together!
Some great places to find vegan meal inspiration and recipes include food blogs, social media apps like Pinterest, Instagram and TikTok, as well as recipe books and vegan food magazines. For my weekly meal plan, I like to have a few go-to recipes that I know I enjoy, alongside 1 or 2 new recipes to keep things interesting!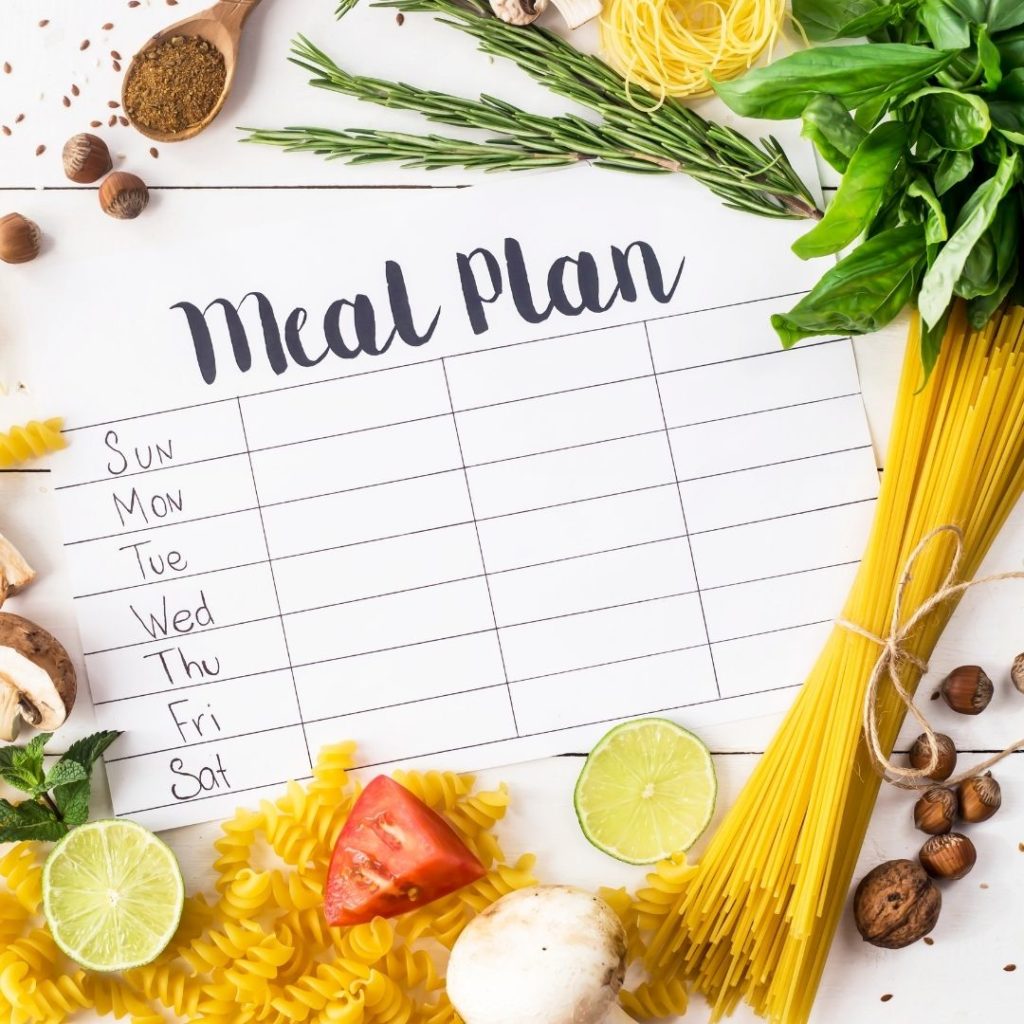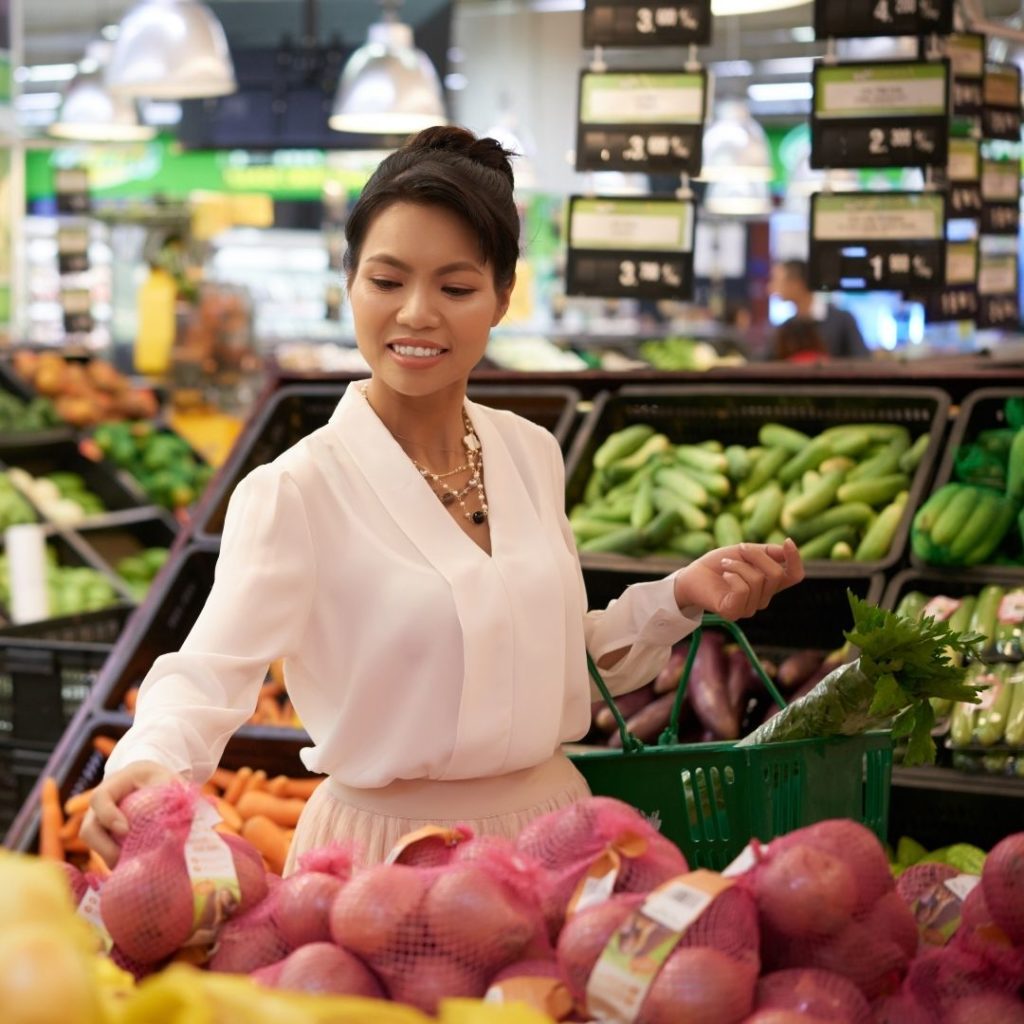 3. Key Nutrients and Supplements to Consider
A common question I get asked as a nutritionist is "what supplements do I need on a vegan diet?". The answer isn't quite as straight forward as "you need X, Y and Z", as our individual nutrition needs can vary.
One supplement we are all recommended to take in the UK (whether you are vegan or not) is vitamin D (10 micrograms daily). This is because we don't make enough of it ourselves through exposure to sunlight. Many vitamin D supplements are vegan, however some contain vitamin D3 produced from lanolin, which is derived from sheep's wool. If this is something you are concerned about, check the label to see if the supplement is suitable for vegans.
Apart from this, supplementation advice isn't so straight forward, however in general, nutrients that vegans need to pay close attention include:
Vitamin B12. Sources: yeast extract, nutritional yeast and fortified milk alternatives. It is recommended that vegans take a vitamin B12 supplement if they are not eating enough fortified products.
Iodine. Sources: seaweed*, some fortified milk alternatives and iodised salt (not widely available in the UK). If your diet doesn't include these iodine sources, a supplement that includes 140mcg potassium iodide/iodate is often recommended.
Calcium. Sources: tofu, tahini, bread, some green leafy veg and some milk alternatives.
Iron. Sources: pulses, fortified breakfast cereals, some nuts/seeds and dried fruits.
Omega-3 (ALA, EPA and DHA). Sources of ALA: flaxseeds, rapeseed oil, chia seeds and walnuts. Algae-based omega-3 supplements provide a source of EPA and DHA.
On a well-planned diet, you might be able to obtain all these nutrients from food alone. However, with many people leading busy lives, it can be easy for meal planning to drop to the bottom of our priority list. My advice is to look at your overall diet and consider taking a supplement for nutrients you feel you may be lacking. It might also be worth seeking advice from a nutrition professional, as they will be able to help you identify nutrient gaps in your vegan diet.
*The amount of iodine in seaweed varies and can be considered too high, therefore it might not be the best source.
4. Eat a Variety of Plant Proteins
If you decide to go vegan, I can almost guarantee someone will ask you where you get your protein from. However, there is no need to panic – plants contain protein too!
Everyone's protein needs are different, but in general we are recommended to consume 0.75g of protein per kg of body weight (roughly 55g for a male and 45g for a female). This requirement is greater in older adults or if you are particularly active. There is also some debate in the nutrition field as to whether vegans need more protein, as some plant protein sources aren't as well digested compared to animal sources. For this reason, it's important to be mindful of how much protein you are eating at every meal.
Good sources of plant-based protein include:
Tofu
Lentils
Nuts
Beans
Tempeh
Seeds
Chickpeas
Some meat replacements are also a good source of protein on a vegan diet (just be aware that they are higher in salt and saturated fat compared to the ones listed above).
Eating a variety of plant proteins is important to ensure you are getting all the essential amino acids your body needs. Soy-based proteins, such as edamame, tofu and tempeh, are classed as a 'complete' protein – meaning they contain all the essential amino acids our body can't make. However, some plant-based proteins such as beans and lentils are classed as 'incomplete' – meaning they don't contain all the essential amino acids. A simple way to get around this is to pair beans and lentils with grains like rice or wheat to create a 'complete' protein meal.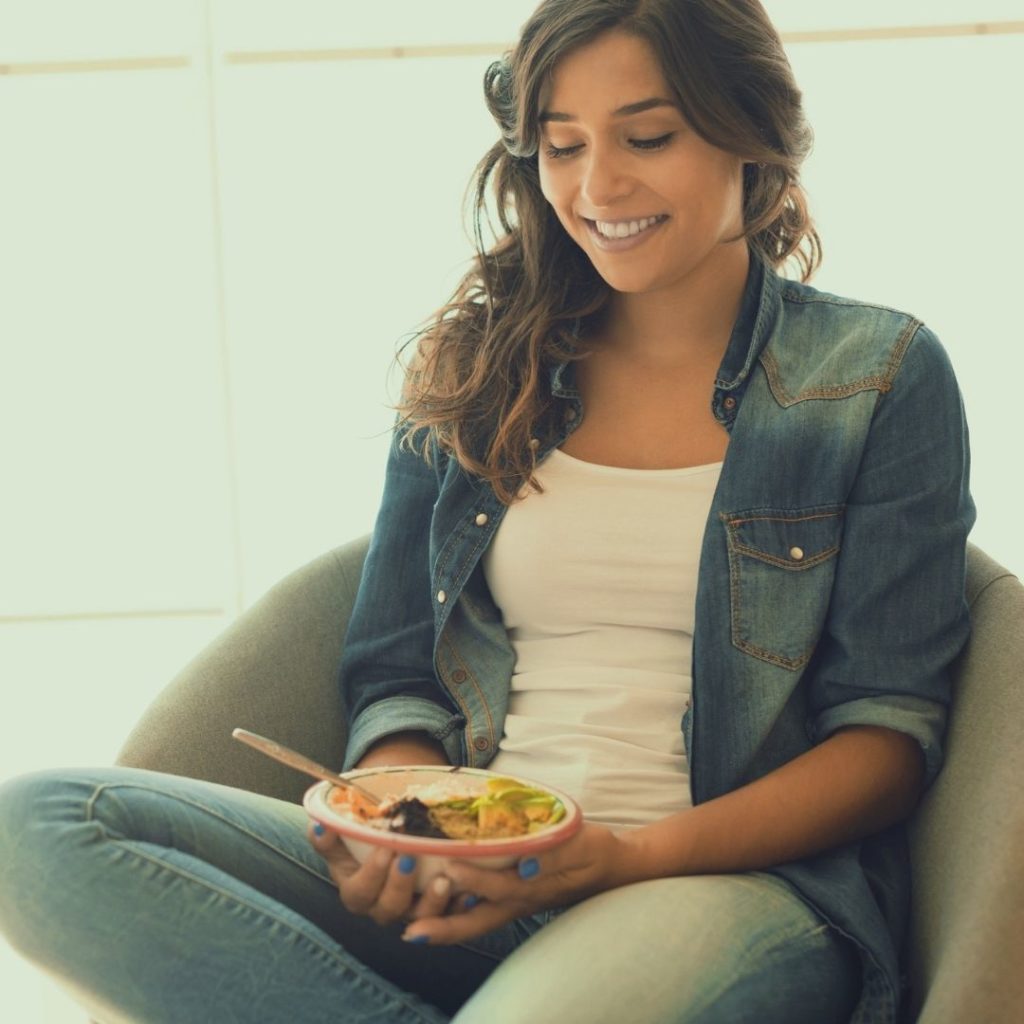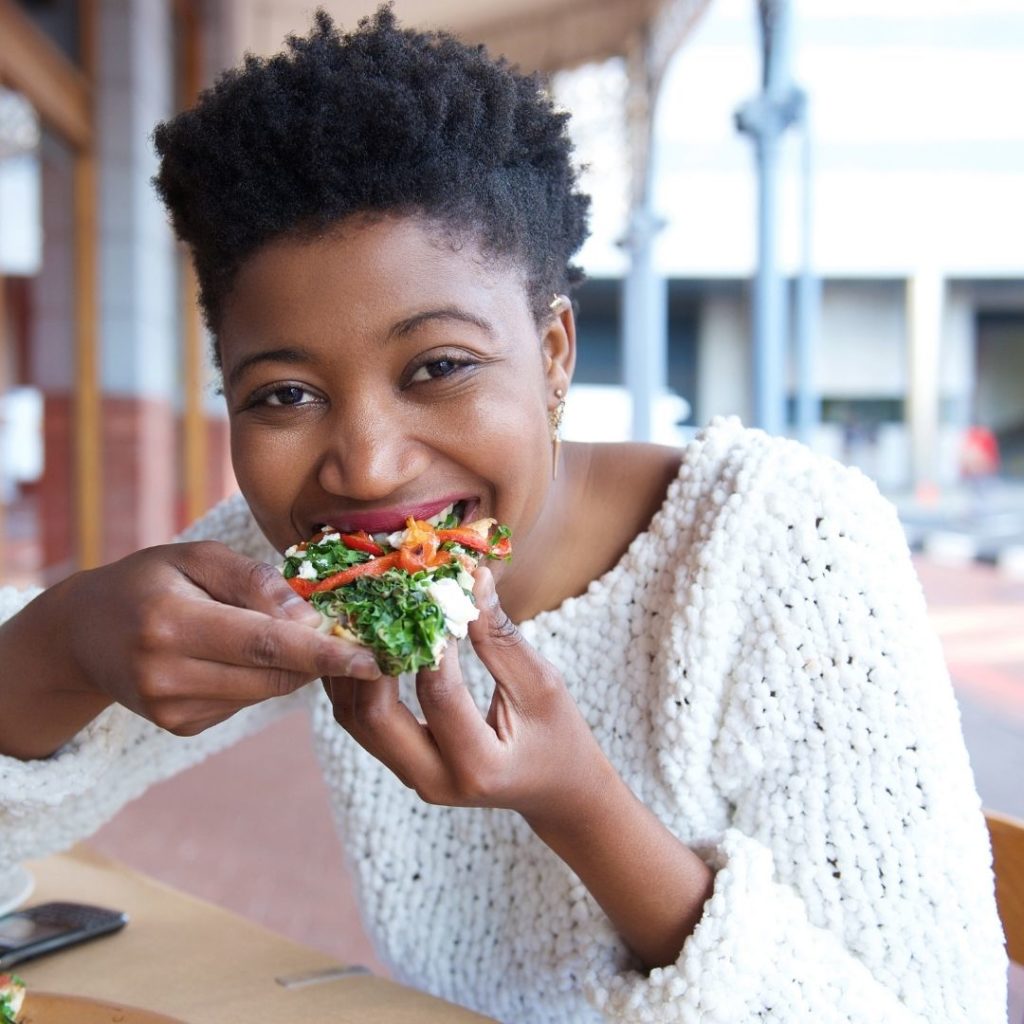 5. Make Sure You Are Eating ENOUGH
One reason some people experience a zap in energy after switching to a vegan diet is because they aren't eating ENOUGH food. This is why it's really important to replace the animal products in your favourite meals with plant-based alternatives. For example, if you previously added chicken to your stir-fry, you could add tofu and cashew nuts as a plant-based substitute. This creates a balanced vegan meal that is nutritious and satisfying, as you still have a source of protein and fat.
Whole plant foods (such as fruits, vegetables and legumes) are also less energy dense compared to animal-based foods. This means you might be consuming less calories without realising, as you are still eating the same volume of food. One way to boost your energy intake is to add a source of healthy fat to your meal, such as avocado, hummus or tahini.
Summary
I hope these tips were useful to anyone trying Veganuary or considering transitioning to a vegan diet. Remember, going vegan is a big change and it's important to find what works for YOU!
To summarise:
Watch out for nutrition misinformation
Consider supplementing if you feel your diet is lacking key nutrients
Get organised and create and meal plan
Eat a variety of plant proteins
Make Sure You Are Eating ENOUGH
If you are looking for more support on transitioning to a vegan diet, the vegan society is a great place for evidence-based support – https://www.vegansociety.com/
References