Top 4 Vegan Nutrition Myths
Vegan diets are rapidly growing in popularity as more and more people are opting for plants over meat. In fact, in 2022 alone, over 629,000 people signed up for Veganuary.
But unfortunately, as with any other popular diet, the more it's talked about online the more myths there are. Misinformation can be used to promote vegan diets, or it's used by sceptics to bash the diet for being "unhealthy".
So as Veganuary is here, I thought now would be a good time to set the record straight on some popular vegan nutrition myths!
Myth 1: It's easy to get all nutrients on a vegan diet
A vegan diet eliminates all animal-based food and drink products (such as meat, dairy and eggs), so you may be at a higher risk of having nutritional gaps within your diet.
That being said, you can still be perfectly healthy as a vegan – it just requires some careful planning to get all the nutrients you need.
A nutritionally balanced vegan diet can be achieved by eating a variety of plant-based foods and consuming fortified products. It may also be beneficial to supplement some nutrients such as vitamin B12, vitamin D, iodine* and omega-3.
So, whilst it is possible to get all the nutrients we need on a vegan diet – it's not quite as easy as some may think!
Below are some of the key nutrients and their sources that need to be carefully considered on a vegan diet:
Vitamin B12 – yeast extract, nutritional yeast and some milk alternatives
Iodine – seaweed** and some milk alternatives
Calcium – tofu, tahini, bread, some green leafy veg and some milk alternatives
Iron – pulses, fortified breakfast cereals, some nuts/seeds and dried fruits
Omega-3 – flaxseeds, rapeseed oil and walnuts. Algae-based omega-3 supplements are also suitable for vegans.
*Speak to a healthcare professional about a suitable iodine supplement. Some supplements can be very high in iodine which may be harmful.
**The amount of iodine in seaweed varies and can be considered too high, therefore it might not be the best source.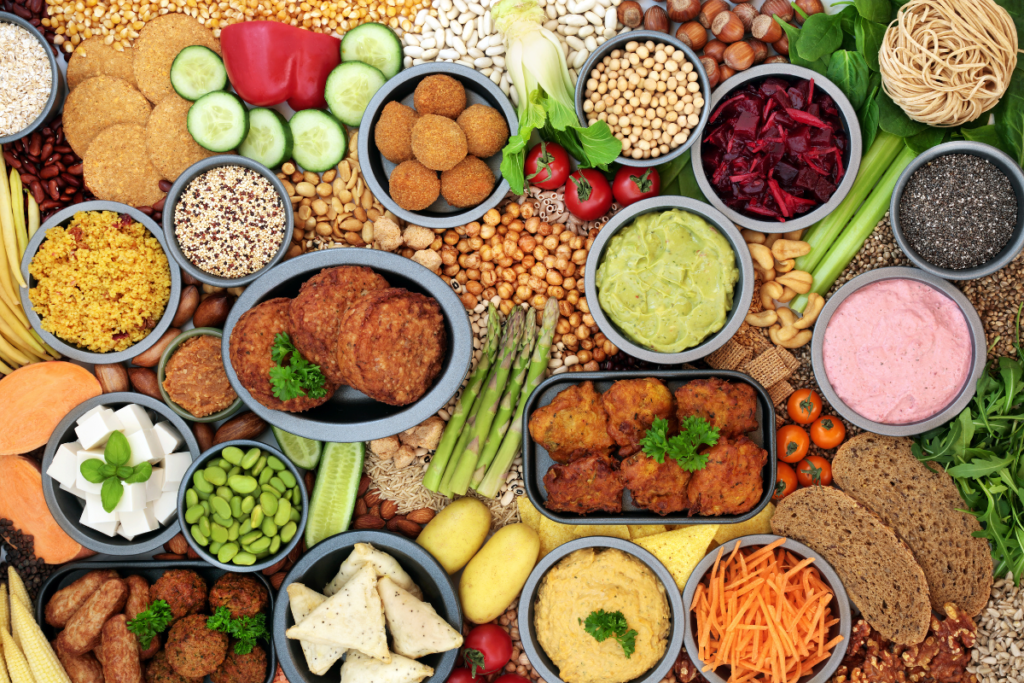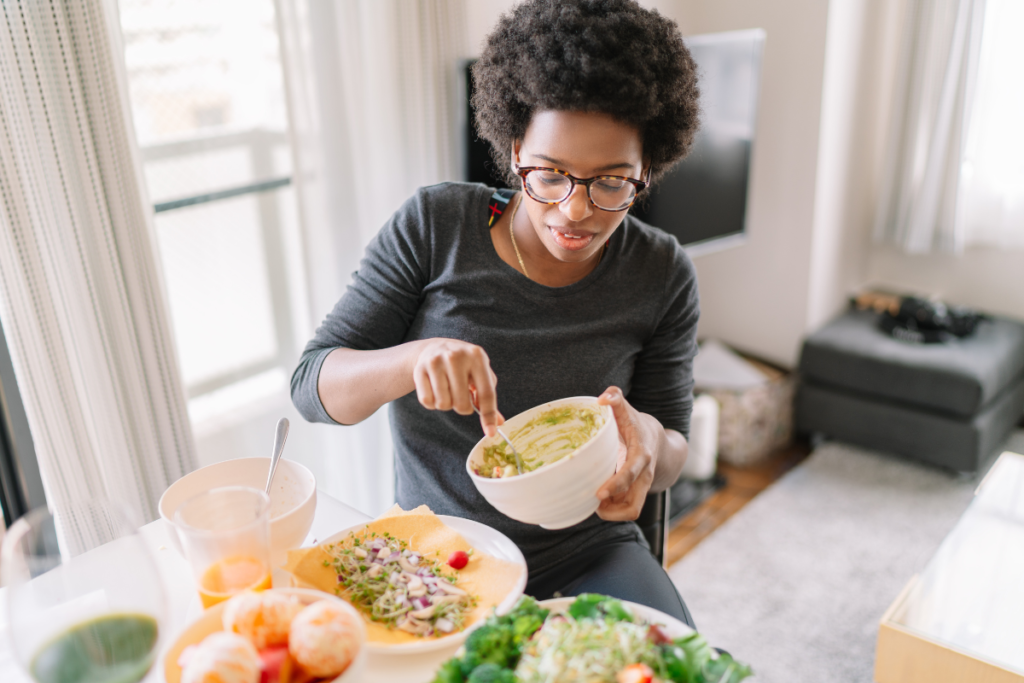 Myth 2: All vegan foods are healthy
It is often assumed that vegan foods are automatically healthier than non-vegan foods – but this isn't true! Just because something is labelled 'vegan' or 'plant-based' doesn't make it nutritionally superior.
Nowadays there are vegan alternatives for everything – meat, milk, cheese, you name it. This is great for anyone wanting to eat more plant-based, however, they should ideally be consumed in moderation, as they are not always nutritionally balanced (e.g. meat alternatives are often high in salt and cheese alternatives are low in protein).
It is perfectly fine to have these vegan alternatives in moderation (they can be really tasty and some are fortified with essential nutrients). But where possible, try and opt for products that are lower in saturated fat, sugar and salt.
You can learn more about the nutritional value of vegan alternatives here: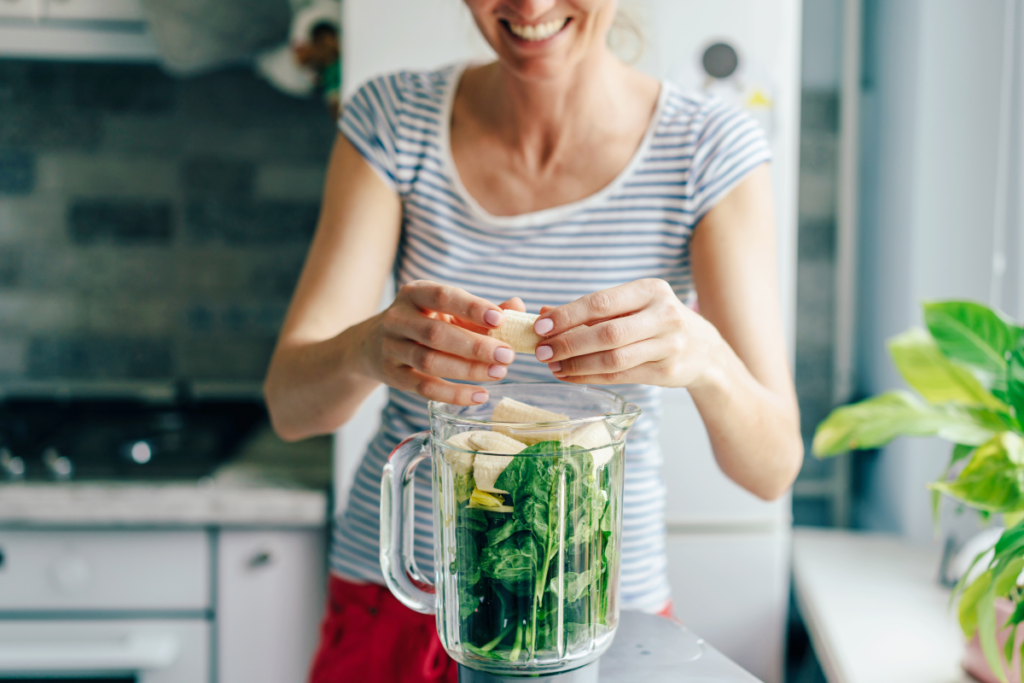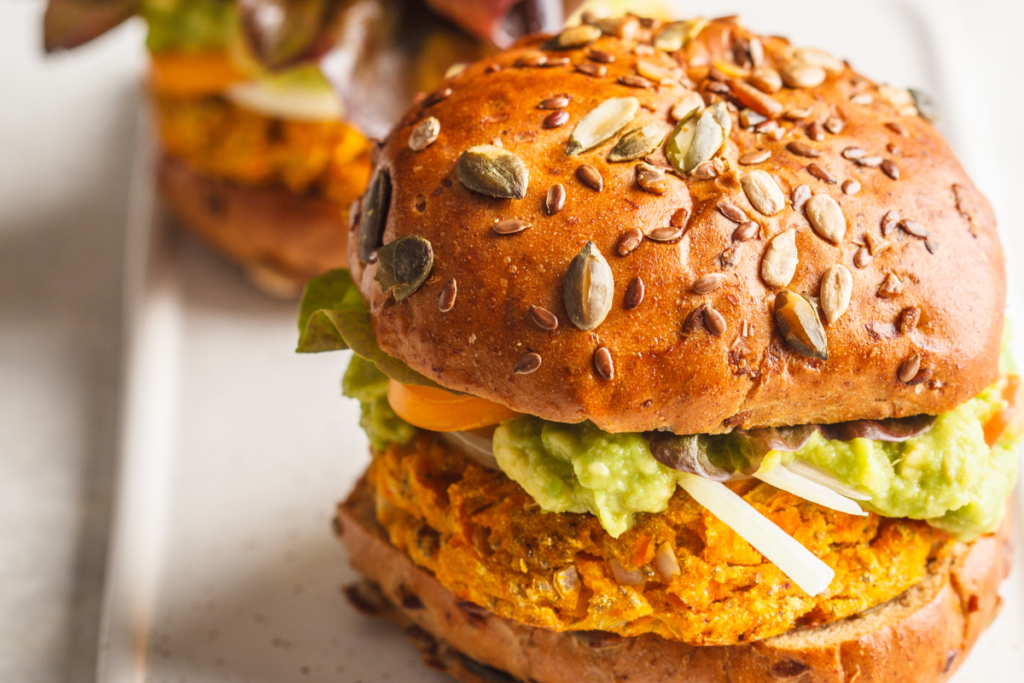 Myth 3: You can't get enough protein on a vegan diet
One of the most common questions asked about vegan diets is: where do you get your protein if you don't eat meat? Well, plants contain protein too!
Good sources of plant-based protein include:
Tofu
Lentils
Nuts
Tempeh
Seeds
Chickpeas
Beans
Edamame
There is also an assumption that plant-based proteins are "poor quality". This largely stems from the idea that animal-based proteins are a 'complete protein' (they contain all 9 essential amino acids our bodies can't make).
However, some plant-based proteins are also considered 'complete', such as soy (edamame, tofu and tempeh). Whilst there are some 'incomplete' proteins (e.g. beans) there's no need to panic! Combining beans with other foods, such as rice, can form a complete protein source. This means that a bean chilli served with rice will cover all your essential amino acids.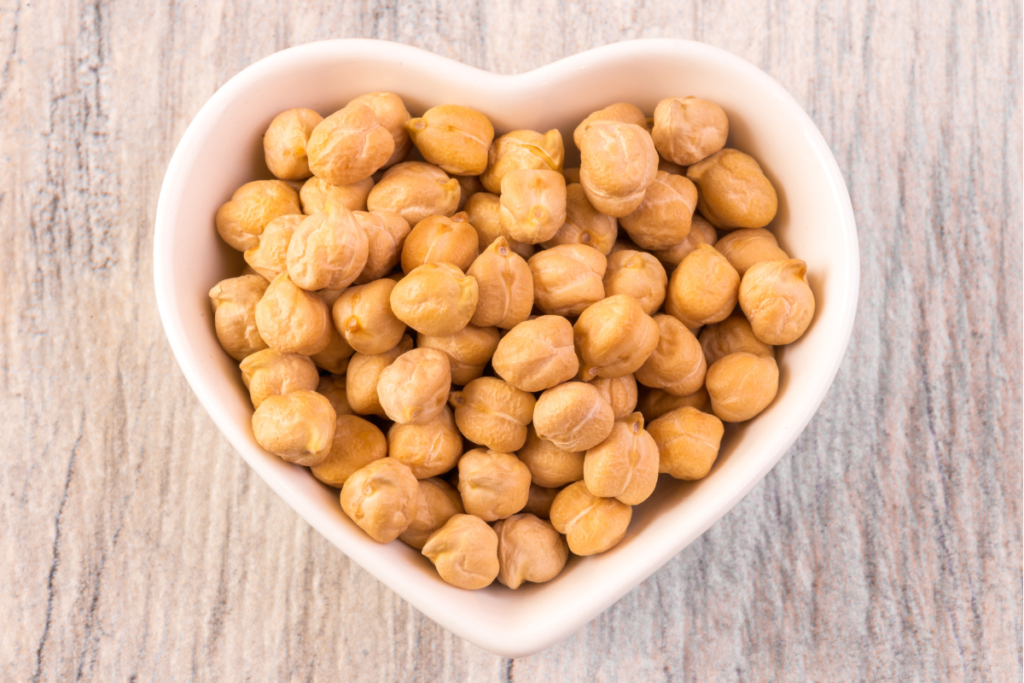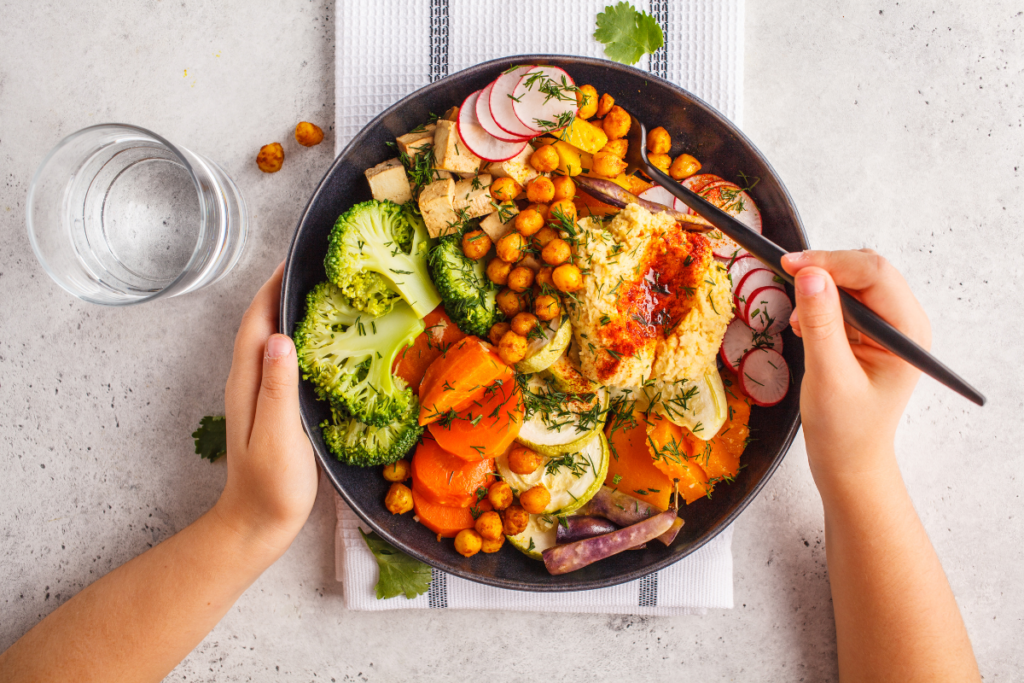 Myth 4: Vegan diets aren't suitable for children
Children need lots of nutrients for growth and development, so if they are not getting a good balance of nutrients, this could pose some health risks.
Research has suggested that children following a vegan diet are at a higher risk of nutrient deficiencies, such as vitamin B12 (Sutter and Bender, 2021). However, vegan diets can meet all the nutritional requirements for children if they are carefully planned.
A well-balanced vegan diet for children includes:
A variety of protein sources and healthy fats
Enough calories (plant-based foods can be lower in energy)
Fortified products (such as milk alternatives, yoghurts and breakfast cereals)
To ensure children are getting all their nutritional needs, a supplement is typically recommended (similar to adults). Nutrients to pay close attention to include vitamin B12, vitamin D, iodine* and omega-3.
If you are concerned about your child's vegan diet, please contact a Registered Dietitian or Registered Nutritionist that is knowledgeable about vegan diets for children.
I recommend checking out @plantbasedkids.uk on Instagram for more information about plant-based diets for children.
*Speak to a healthcare professional about a suitable iodine supplement. Some supplements can be very high in iodine which may be harmful.
References
Sutter, D.O. and Bender, N., 2021. Nutrient status and growth in vegan children. Nutrition Research, 91, pp.13-25.