Keto Diet
You might have heard of the keto diet and its supposed benefits, but how much of the hype is backed by scientific evidence? Keep reading to find out!
What Is the Keto diet?
The keto diet (short for ketogenic diet) is a very high, low carbohydrate diet with a moderate intake of protein. Typically, sources recommend that the macronutrient split of a keto diet should be:
5-10% of calories from carbohydrates
70-80% calories from fat
10-20% of calories from protein
The keto diet eliminates carbohydrate-rich foods such as grains, legumes and starchy vegetables, and is often high in meat, butter, oils, full-fat dairy and eggs, with small amounts of fruit and non-starchy vegetables.
The aim of the diet is to put your body into a metabolic state called ketosis. This occurs when the body has insufficient carbohydrates for energy (the body's main fuel source). As a result, the body starts breaking down fat, which creates ketones that can be used as a source of energy in the absence of carbohydrates.
Whilst this might sound like a simple way to burn body fat, the reality is that sticking to such a restrictive diet can be very challenging and does pose some health risks (more on that later).
why has keto become so popular?
In recent years the keto diet has been touted as the ultimate diet for weight loss on social media. There are also several medical doctors promoting it as the "last diet you'll ever need".
These are just a few of the other supposed benefits:
"Higher energy levels"
"Improved heart health"
"Balance hormones"
"Optimise brain function"
The question is, are these claims backed by scientific evidence?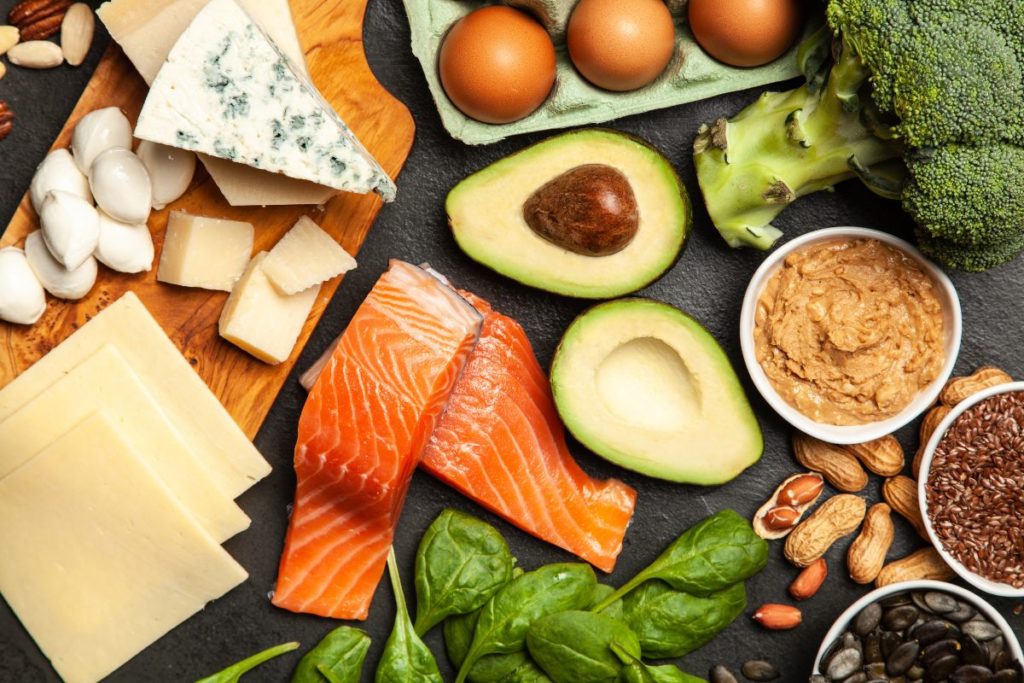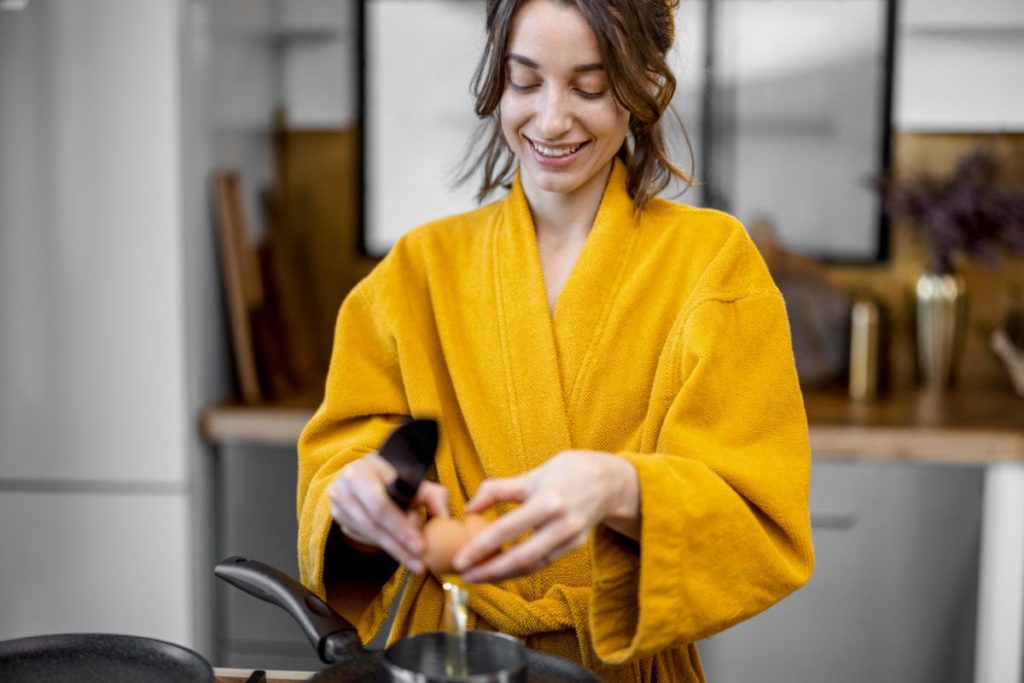 Weight Loss
Some clinical trials have concluded that the keto diet is a better tool for weight loss in the short term compared to other popular diets. One meta-analysis showed that the keto diet resulted in a greater amount of weight loss after 12 months compared to a low-fat diet. (1) This might sound promising, however, when we look at the numbers, the weight loss between diets was only 0.91kg. Which in the real world, isn't very much!
The same meta-analysis also found that in the long term (24 months) there was no difference in weight loss between the keto diet and the low-fat diet. This could be because people struggle to stick to highly restrictive diets in the long term, which could lead to weight regain.
So, whilst the keto diet might be a helpful weight loss tool for some people in the short term, it's definitely not a one-size-fits-all miracle diet.
Heart Health
Current research looking at the impact of the keto diet on heart health remains inconclusive. One reason for this is the lack of consistency between studies, as the proportion of carbohydrates and the types of foods that are eaten on a keto diet can vary quite drastically, which makes forming an overall conclusion very difficult.
Despite this, we do know that the main dietary components of a typical keto diet (red meat, butter, coconut oil etc.) are high in saturated fat, which has been linked with an increased risk of cardiovascular disease. It also limits food groups that are beneficial to heart health including fruits, vegetables, legumes and wholegrains.
Keto diets that are high in unsaturated fats (such as olive oil, avocado, and nuts) might have a different effect on heart health, so it's important to bear this in mind.
One thing I'd like to highlight is that some of the research used to support the keto diet is based on the use of ketone supplements. However, this is not the same as the keto diet (as no dietary change is required). Food is packaged with a range of nutrients that can have a positive or negative impact on heart health, such as fibre and saturated fats. So, if someone online is quoting research that was based on ketone supplements, remember that these findings cannot be used to support a keto diet, as there are more factors to consider with food.
Balancing Hormones
Firstly, it's important to note that any form of dieting that results in severely restricting calories may cause disruption to the female menstrual cycle, which could lead to fertility issues. (2)
With regards to keto, new research is emerging to suggest that a keto diet may be beneficial for women with polycystic ovary syndrome (PCOS). (3) However, this area of research is still inconclusive and claims which suggest that eating a keto diet 'balances hormones' is not backed by sufficient scientific evidence.
If you have PCOS, please speak with a qualified nutrition professional before making any drastic changes to your diet.
Brain Function
Currently, there is no clinical evidence to support any cognitive benefits of a keto diet over a higher-carb diet in healthy individuals.
However, a keto diet has long been used as a treatment for reducing seizures in people with epilepsy who are unresponsive to traditional drug therapies.
IMPORTANT: please don't try this unless you are under medical supervision. Read more about the keto diet and epilepsy here.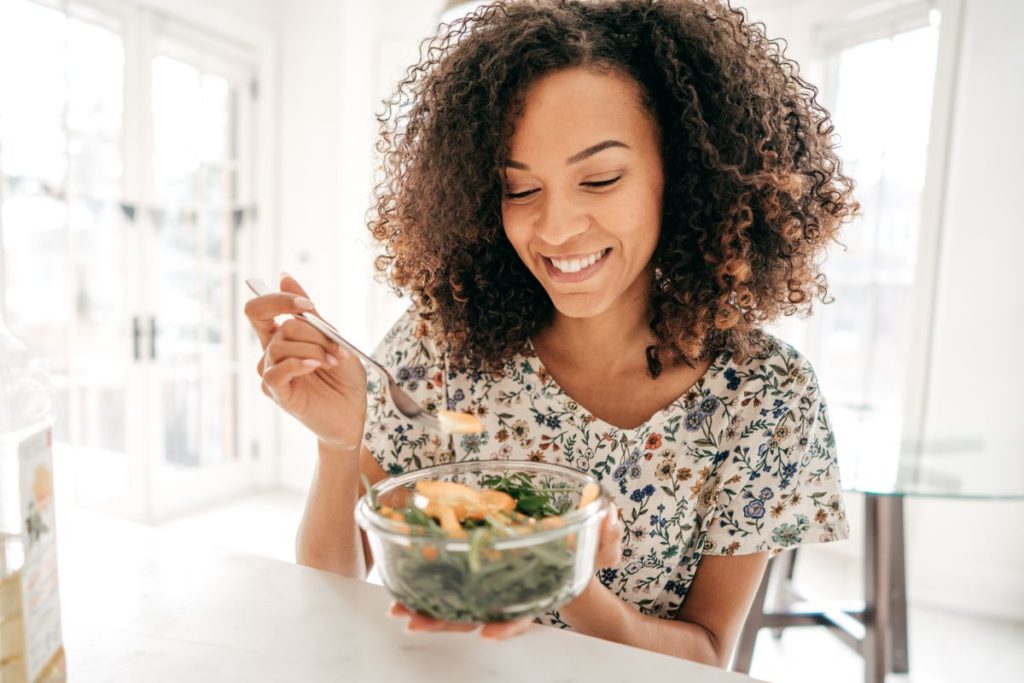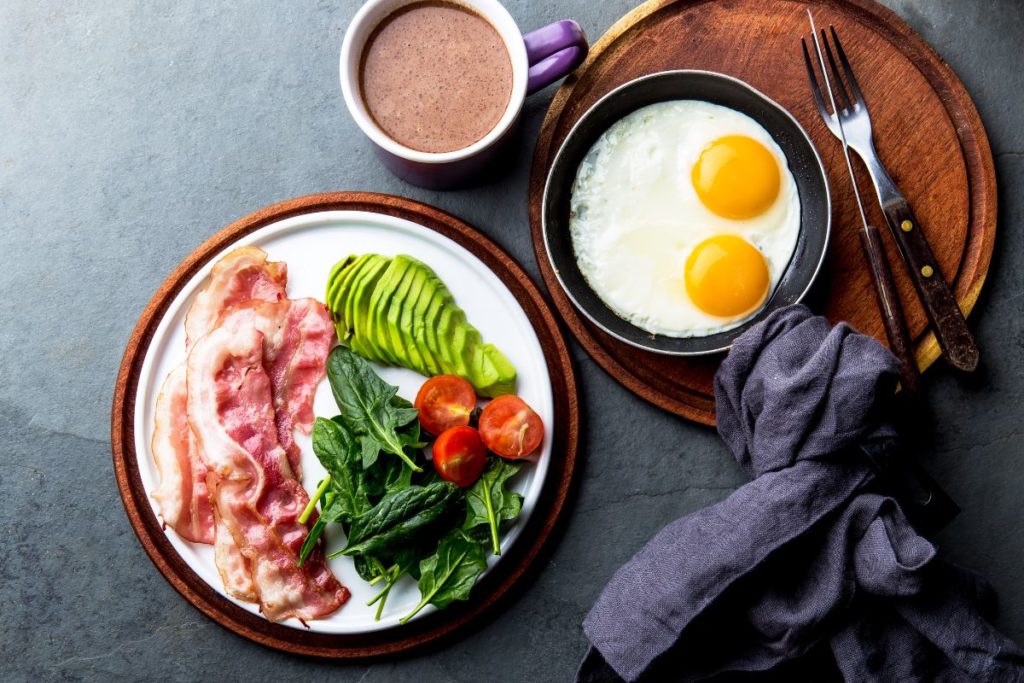 What are the risks?
Following a very low carbohydrate diet might increase the risk of nutritional deficiencies, as it restricts nutrient-rich food groups such as fruits, vegetables, legumes and wholegrains.
Additionally, the keto diet has been shown to elevate LDL-cholesterol (sometimes called "bad" cholesterol) in some individuals, which could increase the risk of cardiovascular disease. (4) We also know that a diet high in saturated fat and low in fruits, vegetables and high-fibre foods puts you at a higher risk of cardiovascular disease.
On top of that, there are numerous short-term side effects associated with the keto diet, including flu-like symptoms, loss of energy and constipation. (5)
My Advice?
We're all completely different, so I can't say if a keto diet will work for you or not. Some people might find that eating fewer carbs and more unsaturated fats is beneficial, whilst others might feel better eating less fat. It's important to find a balance that works for you.
However, the scientific evidence certainly doesn't support the idea that keto is a miracle diet without risks. Plus, if you enjoy cooking or going out to eat, going on a highly restrictive diet like keto isn't going to be sustainable in the long term.
If you are struggling to lose weight or improve your diet, working with a Registered Dietitian or Registered Nutritionist might be a good option to help you lose weight sustainably and improve your health, without extreme restrictions.
References
Bueno, N.B., de Melo, I.S.V., de Oliveira, S.L. and da Rocha Ataide, T. (2013). Very-low-carbohydrate ketogenic diet v. low-fat diet for long-term weight loss: a meta-analysis of randomised controlled trials. British Journal of Nutrition, 110(7), pp.1178-1187.
Fontana, R. and Della Torre, S. (2016). The deep correlation between energy metabolism and reproduction: a view on the effects of nutrition for women fertility. Nutrients, 8(2), p.87.
Paoli, A., Mancin, L., Giacona, M.C., Bianco, A. and Caprio, M. (2020). Effects of a ketogenic diet in overweight women with polycystic ovary syndrome. Journal of translational medicine, 18(1), pp.1-11.
Kirkpatrick, C.F., Bolick, J.P., Kris-Etherton, P.M., Sikand, G., Aspry, K.E., Soffer, D.E., Willard, K.E. and Maki, K.C. (2019). Review of current evidence and clinical recommendations on the effects of low-carbohydrate and very-low-carbohydrate (including ketogenic) diets for the management of body weight and other cardiometabolic risk factors: a scientific statement from the National Lipid Association Nutrition and Lifestyle Task Force. Journal of clinical lipidology, 13(5), pp.689-711.
Masood, W., Annamaraju, P. and Uppaluri, K.R. (2020). Ketogenic diet. StatPearls [Internet]. Available at: https://www.ncbi.nlm.nih.gov/books/NBK499830/