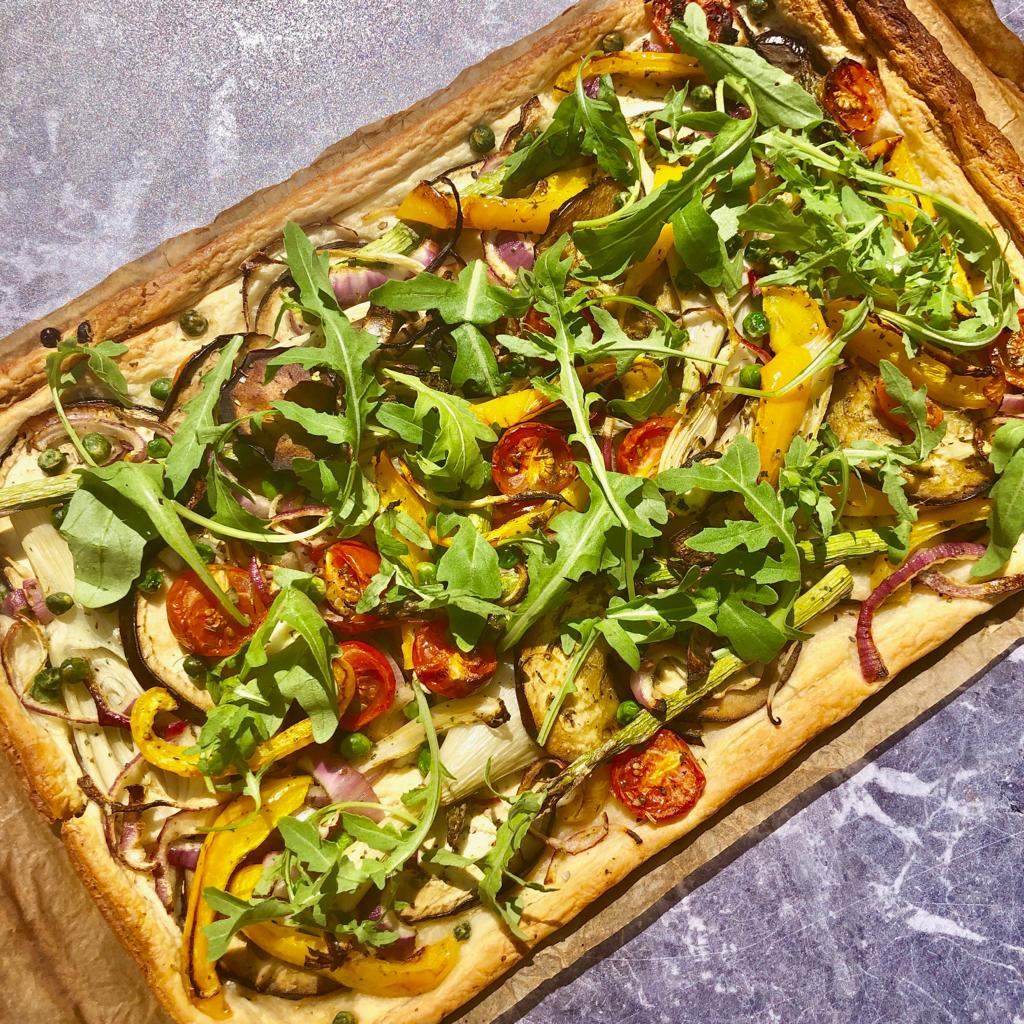 Ingredients
1

packet of ready-rolled puff pastry

65g

frozen peas

125g

cherry tomatoes

(halved)

1/2

fennel

(thinly sliced)

1/2

aubergine

(thinly sliced)

150g

asparagus

(trimmed)

1

red onion

(sliced)

1

pepper

(sliced)

2

tbsp

olive oil

1/2

tsp

marjoram

1

tsp

herbes de Provence

Seasoning (to taste)

Handful

rocket leaves
Instructions
Preheat the oven to 200°C/ 180°C fan/ Gas 6.

Unroll the puff pastry onto a baking tray (it should already have the greaseproof paper attached). Score a 1.5cm border around the outside edge.

Make the filling by adding all the ingredients (apart from the pastry and rocket) to a bowl and mix well. All the vegetables should be coated in the oil, herbs and seasoning.

Transfer the vegetable mix onto the puff pastry sheet, spread evenly leaving the border clear.

Place into the oven on the middle shelf and bake for 25-30 minutes. All the vegetables should be cooked, and the border of the pastry risen and golden brown in colour.

Remove from the oven and dress with the rocket leaves.

Slice into 6 squares and serve just as it is. Great for parties and picnics too!
Tip:
If you're vegan check the brand of puff pastry you're using and make sure it doesn't contain butter. If you're vegetarian, change it up by adding sliced mozzarella or crumbled goats cheese.