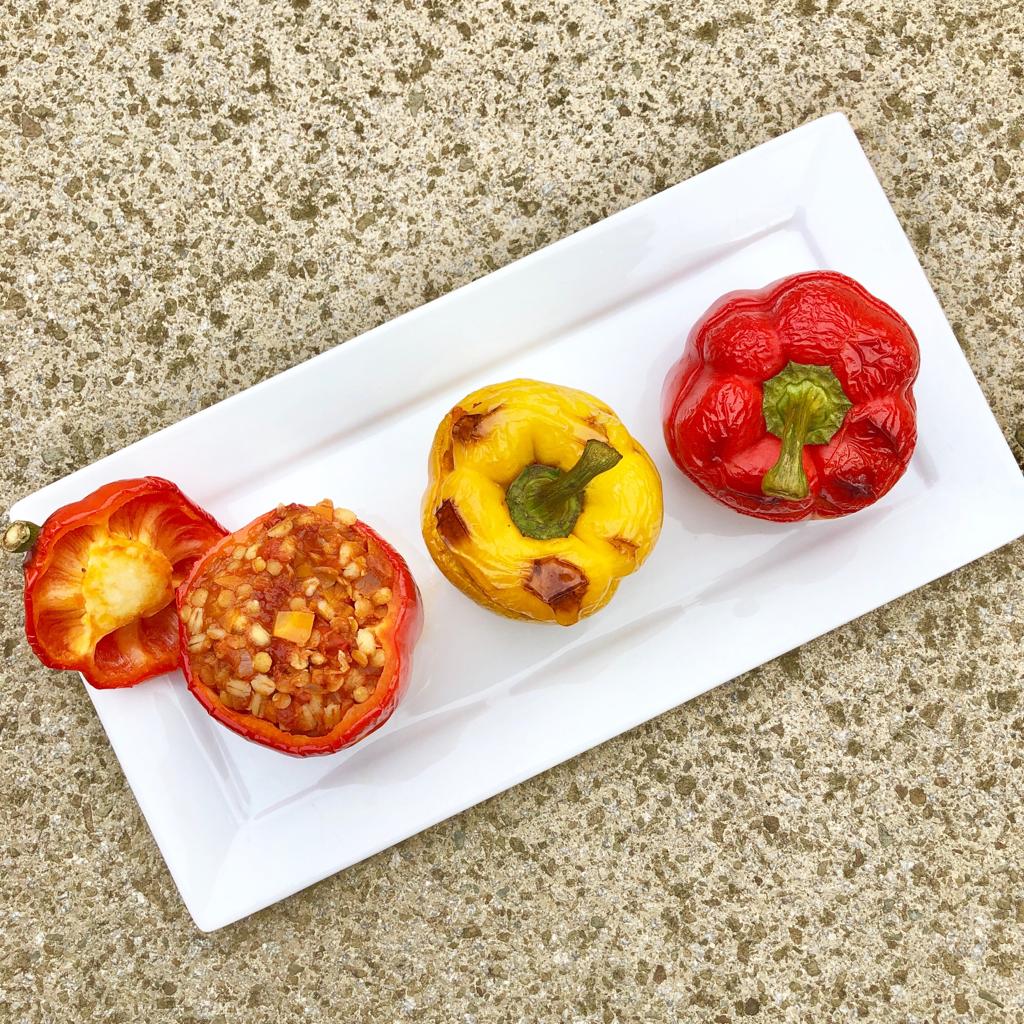 Ingredients
100g

pearl barley

100g

dried red lentils

1

tbsp

olive oil

(plus a little extra)

1

red onion

(finely chopped)

2

cloves

garlic

(finely chopped)

1

carrot

(finely chopped)

75ml

rose or white wine

400g

chopped tomatoes

(tin)

4-5

sundried tomatoes

(finely chopped)

700ml

vegetable stock

(reduced salt)

6

peppers
Instructions
In a sieve, wash the pearl barley and lentils and set aside.

In a frying pan add the olive oil, onions, garlic and carrots. Sauté over a medium heat for 3 minutes and then add the wine, lentils and pearl barley. Turn the heat to high so the wine is bubbling and cook for 3 more minutes until the wine has cooked away.

Stir in the tinned and sundried tomatoes.

Stirring continously gradually add the stock a little at a time. Each time the mixture starts to dry add more stock. Do this for 25-30 minutes until you have used all the stock.

Preheat the oven to 200°C/ fan 180°C/ gas mark 6 and line a baking tray with foil.

Take the peppers and carefully slice off the tops and clean the insides of the seeds. Take a little olive oil and rub over the peppers and the tops.

Spoon the mixture into the peppers until it is full to the top. Place the top back on the peppers like a lid and place onto the baking tray. Some peppers might not stand on their own so take some scrunched-up foil and use it as a support.

Place the baking try into the oven on the middle shelf for 30 minutes.
Notes
This recipe is great served with salad or roasted/steamed veg. For a non-vegan option, serve with grilled salmon or chicken.